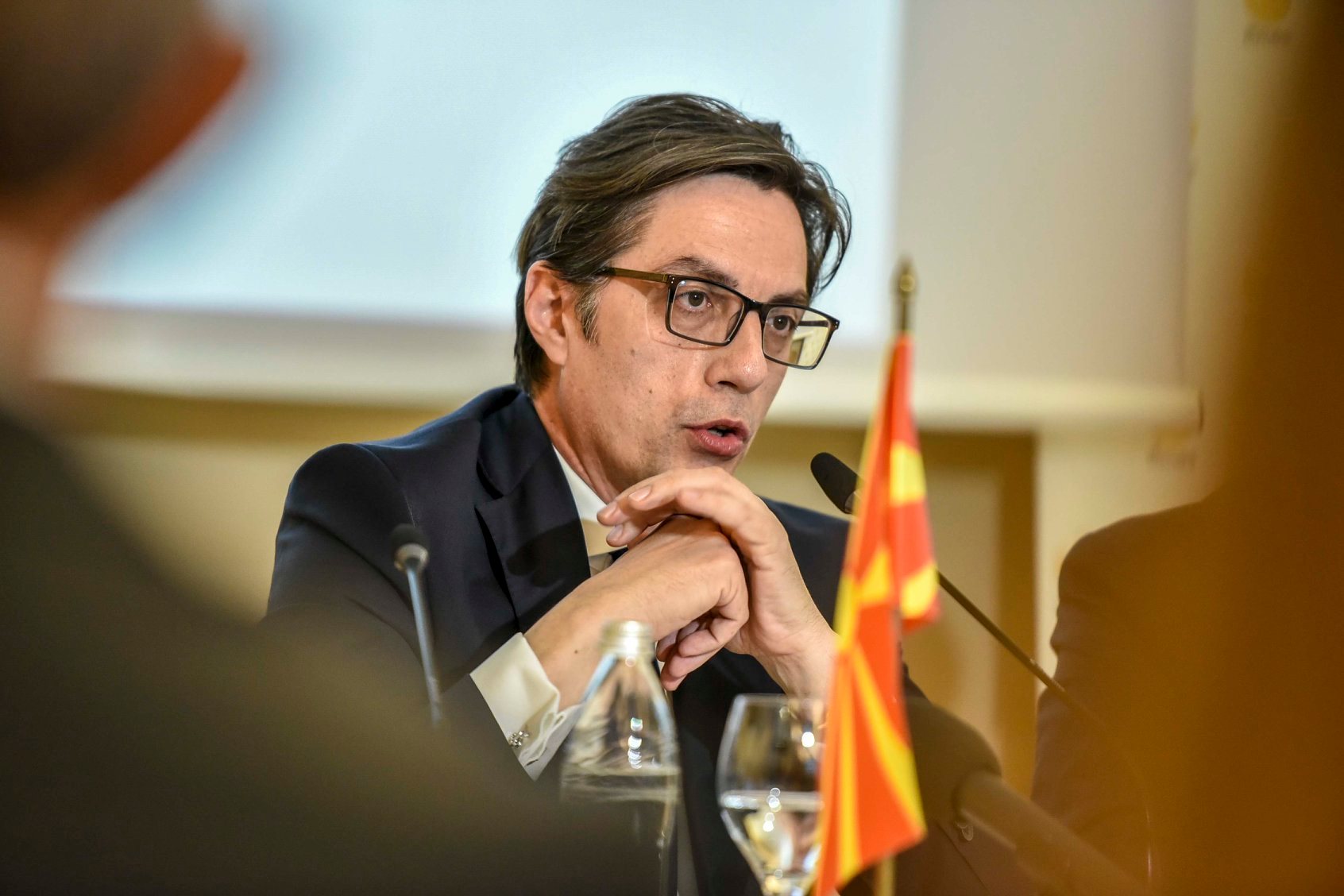 North Macedonian President Stevo Pendarovski will convene a meeting between the country's parliamentary political party leaders on Tuesday 17 March in Vodno.
As Stevo Pendarovski announced on his Facebook account, the convergence of political leaders will focus on the possibility of postponing the early parliamentary elections scheduled for April 12.
In addition to the political leaders of the parliamentary parties, the meeting will also be attended by caretaker Prime Minister Oliver Spasovski and Parliament Speaker Talat Xhaferi.
North Macedonian President Stevo Pendarovski stated on Friday that it would not be utterly devastating if elections were postponed for a month or two, but the question remained whether they could be held within that period, and whether a decision could be made on the subject right now, at a time when no one knows how the pandemic will progress in the country but also across Europe.
In October, when the council of political leaders had decided to hold early elections on April 12, various parameters were taken into account including religious holidays, since the Orthodox Easter will be celebrated on 19 April, while the fasting for Ramadan, which is on May 24, will begin shortly after. Under these circumstances, perhaps June could be considered suitable for elections to be held in North Macedonia.
Zoran Zaev took to Twitter and stated that he was is in favor of postponing the elections, saying that, "We are dealing with a new and unpredictable virus and that is why we need the utmost commitment from everyone. Instead of organizing elections, it is time to allocate every resource towards the protection of citizens and the battle against the pandemic". /ibna