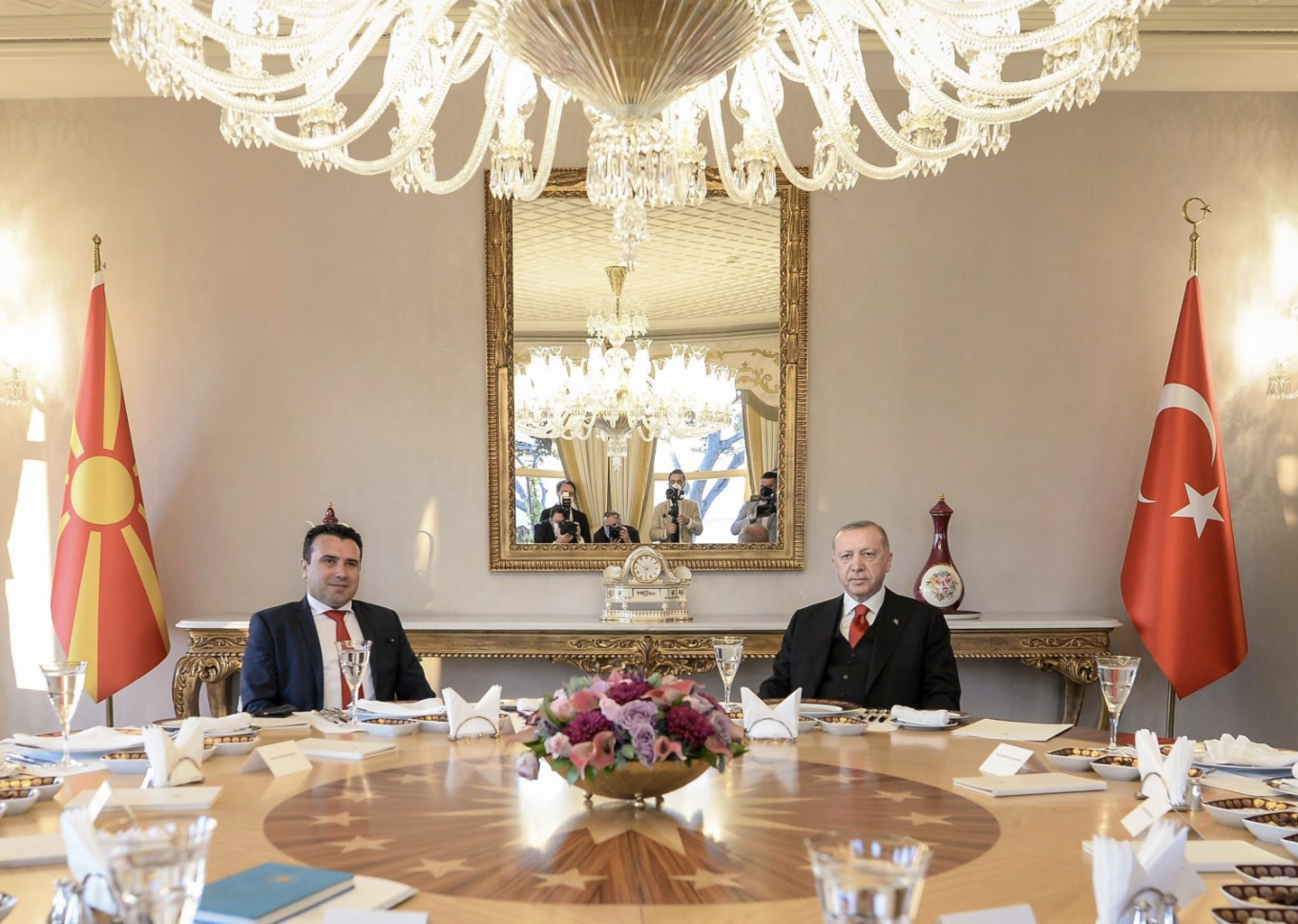 During his one-day visit to Turkey, Prime Minister Zoran Zaev met with President Recep Tayyip Erdogan at a working dinner in Istanbul, attended by Health Minister Venko Filipce,  Zaev and Erdogan discussed the mutual friendly relations full of dynamic cooperation in various fields.
During the meeting, the Prime Minister of North Macedonia stressed the extremely good economic cooperation between the two countries and the underlined interest of Turkish companies to invest in North Macedonia and to deepen business and trade ties.
Economic and trade co-operation is vital, Zaev said during a working dinner, adding that more momentum is expected in this regard with the drafting of a new free trade agreement aimed at opening more doors for Turkish investors.
Prime Minister Zaev and President Erdo Erdoganan reaffirmed that North Macedonia and Turkey, as NATO allies, share the same values of peace and stability in the region, through good neighborly relations and regional co-operation, and in the fight against terrorism. in accordance with national law for both countries, as well as international law.
Welcoming the guests, President Erdogan said that Northern Macedonia has a special place in the hearts of Turkish citizens, as a country with excellent relations and deep historical ties. Erdogan stressed that despite the pandemic, the two countries had excellent trade in 2020 and will continue to urge Turkish companies to invest even more in North Macedonia.
It was stressed at the meeting in Istanbul that Turkey will continue to assist North Macedonia in the fight against the pandemic, with the desire to deepen cooperation in the field of health.
Prime Minister Zaev expressed the hope that President Erdo Erdoganan will soon visit North Macedonia, as a continuation of mutual visits at the highest political level and as a visible contribution to the promotion of relations./ibna