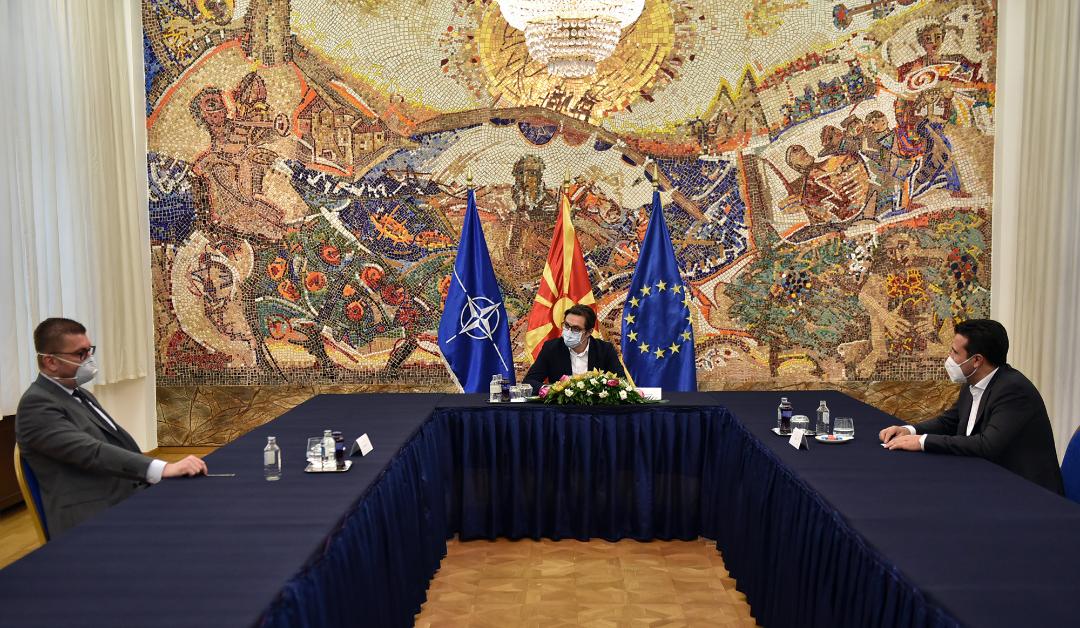 SDSM leader Zoran Zaev and VMRO-DPMNE leader Hristijan Mickoski have yet to reach an agreement on the date of the elections and will proceed to more exploratory contacts until the date for early elections is concluded.
According to information from Nezavisen from the President's Office, the leaders of the two largest parties in North Macedonia left their meeting at the Presidential Palace with President Stevo Pendarovski with the mandate to remain in touch in order to find a solution to the issue of the election date.
"Various aspects of the electoral process were discussed at the meeting, with both sides offering arguments in support of their positions. No agreement was reached during the meeting on the date of the early parliamentary elections. The two leaders agreed to keep in touch", a statement from President Stevo Pendarovski's office notes.
Unofficially, all parties expected that talks would not yeild results today and that another round would follow in order for a solution to be found.
Earlier today, President of North Macedonia Stevo Pendarovski announced that he had decided not to declare a state of emergency, as he saw no reason, nor had he received such a request from the government. /ibna