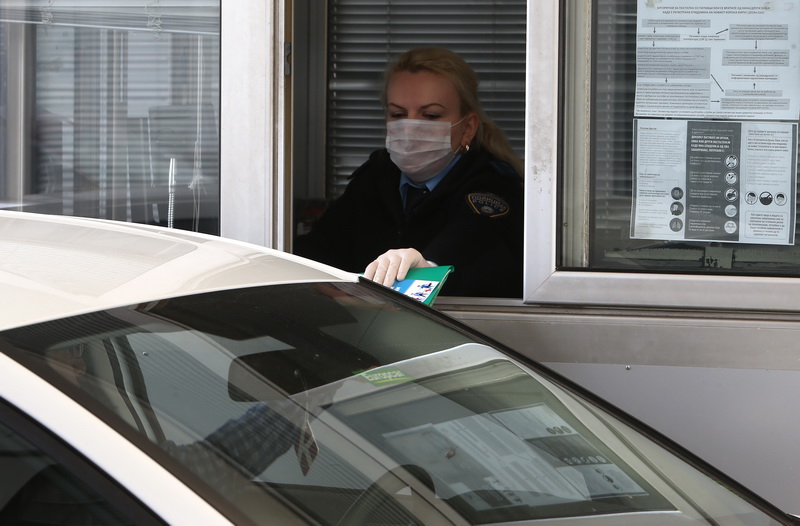 North Macedonia recorded 126 new cases of coronavirus in 24 hours yesterday, including a newborn and his mother. Due to the increased number of new cases in recent days, the country does not meet the epidemiological criteria of the European Union and its borders remain closed to North Macedonia.
In compliance with EU's decisions, Greece does not allow entry into its territory for the citizens of North Macedonia, although the border crossing point of the Evzoni has been open since 1 July. According to the decision, the passage by the Evzoni is for substantial reasons, ie for members of the families of European citizens who are employed in health care, people who care for the elderly, seasonal workers in the agricultural sector, transport workers, diplomats, international military personnel, workers, humanitarian aid, transit travelers, travelers traveling for family reasons and students. The decision will be reviewed in 15 days, based on the epidemiological situation in the country.
The total number of people diagnosed in North Macedonia with COVID-19 since the beginning of the pandemic is now 6,344, of whom 2,475 have recovered, while 302 deaths have been recorded so far. There are currently 3,557 active cases in the country.
Gostivar Mayor and Crisis Management Chairman Arben Taravari expects the situation with the country's pandemic to worsen after the election, citing non-compliance with coronavirus protection protocols during the election campaign.
"It is my estimate, and unfortunately I can conclude that almost no one follows the protocols. Personally, in the party of which I am a member, we respect and maintain the specified distance between the seats, but again there are groups of people who do not comply, and this is very worrying. This phenomenon exists not only in Gostivar, but also everywhere in the country. Behavior during the campaign will pay off in a month, Taravari said yesterday./ibna