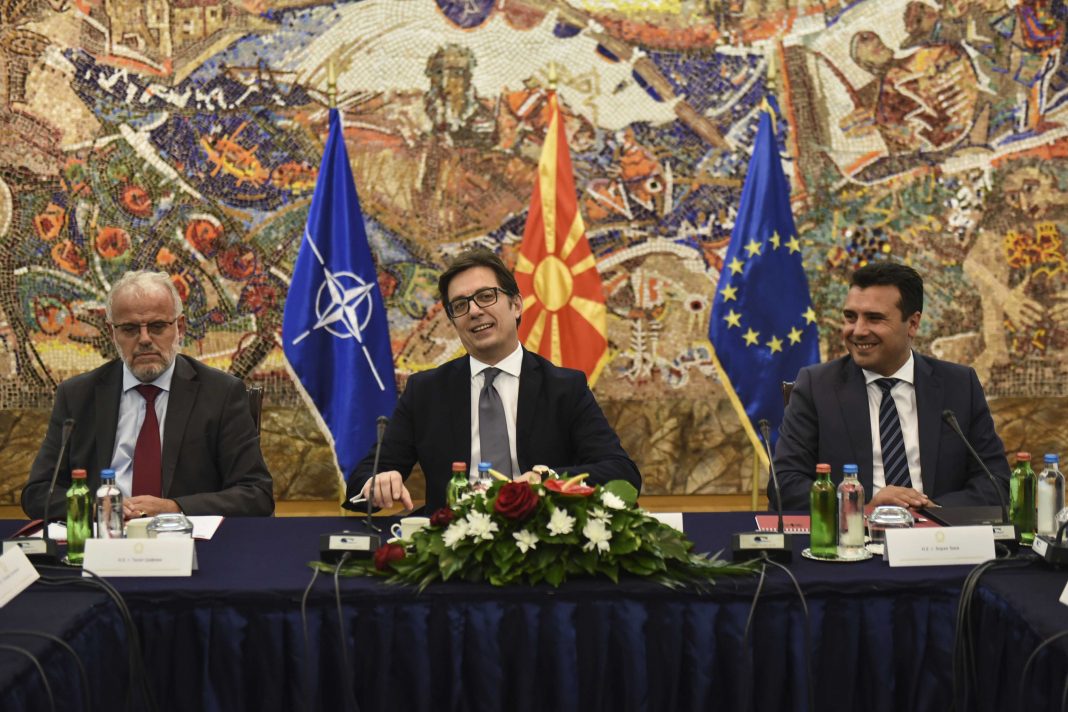 The Security Council of the Republic of North Macedonia will be convening on Friday at noon at Villa Vodno.
In addition to the permanent members of the Council, President Stevo Pendarovski also invited to the Session Dr. Zarko Karadzovski from the Infectious Diseases Board.
At the end of the Session, the President will give a press conference.
The Summit is rumored to focus on the expansion of the state of emergency, following a government proposal decided at yesterday's meeting.
Health Minister Venko Filipce announced that an extension of the state of emergency would be requested, yet he did not specify whether it would receive a 30-day stretch or less.
The state of emergency declared by President Stevo Pendarovski on 16 April expires on Saturday. The state of emergency due to the novel coronavirus was first announced on 18 March, after which another decision was made for an additional 30 days.
The two decrees issued by the North Macedonia President Stevo Pendarovski declaring a state of emergency remained unapproved due to the dissolution of Parliament. /ibna