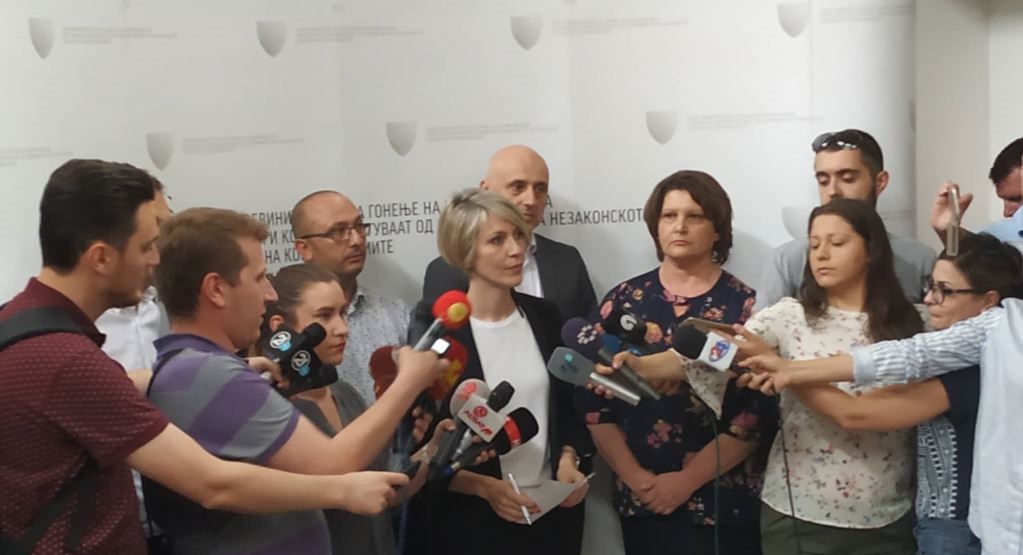 Allegations for the involvement of the former chief of Special Prosecutor's office, Katica Janeva, in a corruption scandal, have delivered a real blow to this institution. Janeva is part of the investigation following the arrest of the owner of a TV network in Skopje and a businessman, who are accused of appropriating 1,5 million euros from another businessman who was under investigation by the Special Prosecutor's office.
But, Lence Ristovska, one of Janeva's fellow prosecutors, says that this case will not hurt the performance of this institution.
"The integrity of the Special Prosecutor's office is not at risk. Actions by individuals do not represent the whole institution and they will not affect the cases processed so far", Ristovska said.
Experts of the justice system have cast doubts on the functioning of this institution, which was set up in 2015 as part of a political accord which aimed at shedding light on the wiretapping scandal involving officials from the previous government.
"The scope of this office was not met. In three years, only one person who has ended up in prison out of 90 people accused of corruption. Without political support and boycotted by courts, we're can see that this office has failed in its mission", says university professor, Blerim Reka. /ibna/