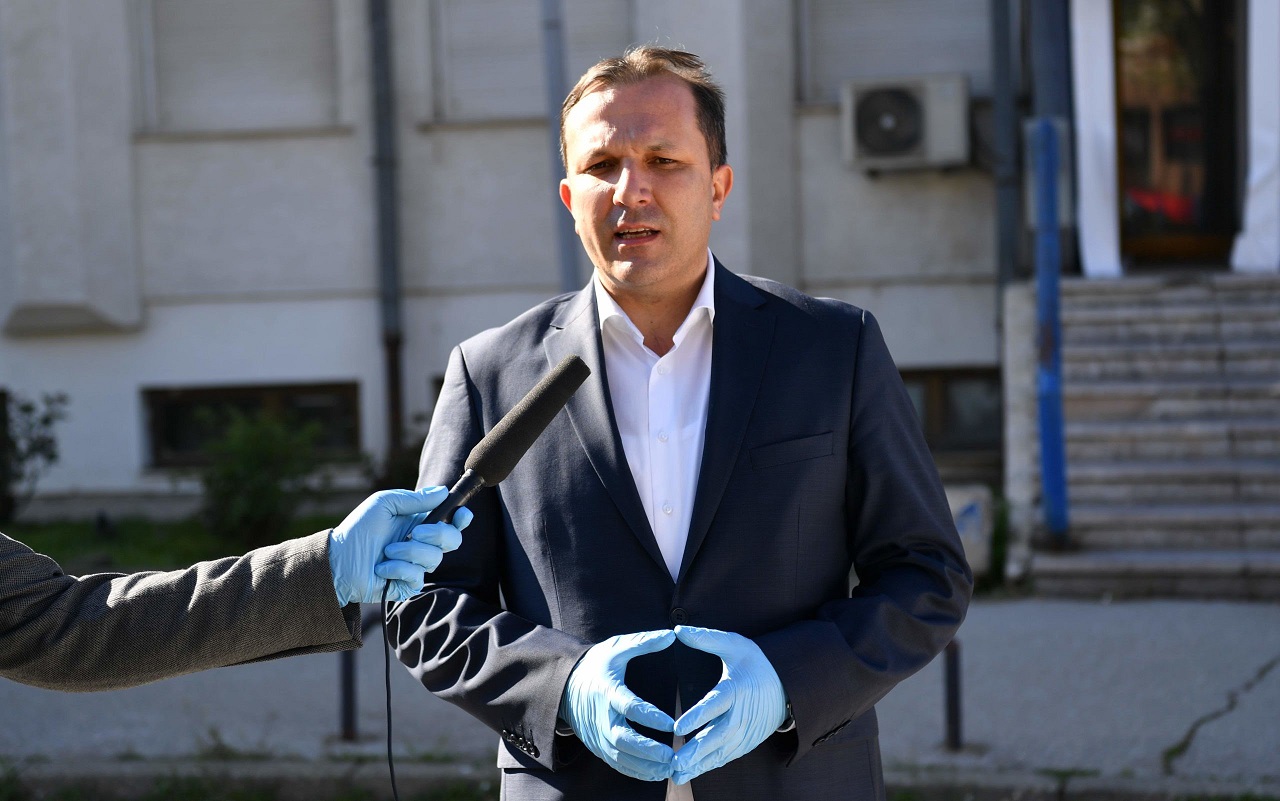 Prime Minister Oliver Spasovski posted a video saying that following the epidemiologists' recommendation he would be self-isolating at home, but the government would continue to operate smoothly and he would be performing all his duties as prime minister from his home.
At the same time, referring to the Easter holidays, Prime Minister Spasovski called on citizens to show responsibility and respect the recommendations in order to avoid the spread of coronavirus.
"Following the news that Kumanovo mayor Maksim Dimitrievski was tested positive to coronavirus, and after we met yesterday at the joint session of the municipal authorities at the crisis center, in order to comply with the epidemiologists' recommendations – I am moving forward with this [isolation at home]. I wish Mayor Dimitrievski a successful recovery and good health. From my home, I will smoothly carry out all my work responsibilities as Prime Minister.
The government will operate uninterrupted through online conferences, and our obligations and priorities will be met daily under these exceptional circumstances. The Crisis Management Team and the Government, as in the last few days, will meet daily via video conference", Spasovski said.
The spread of coronavirus, he added, progresses as expected and the country is moving forward according to the planned controlled scenario, without a steep surge in the number of outbreaks and with the number of recoveries increasing.
"Two days ago, we were all happy; we had 42 patients recover in just one day. In order to maintain control over the spread and get to the point where recoveries will outnumber new patients, each of us must exhibit the required seriousness and responsibility. Only then will we succeed", the Prime Minister continued.
He also asked for the two-meter social distancing measure to be respected over the Easter holidays as well.
"The rules apply to everyone; and I mean everyone. There should be no privileges. We will not take even half a step back. The restriction of movement restricts everyone. The ban on gatherings is a ban on everyone. Health and life are the only reasons behind these bans. A restriction of movement and gatherings also means a ban on the uncontrolled spread of the virus. Knowing all the dilemmas that have arisen these days about how to exercise faith in the midst of a crisis and during Easter, I assure you – there is a way. Everyone is celebrating Easter differently this year. It will be the same with us. We will pray at home with our immediate family, instead of celebrating at Church. The priests will be in the temples and will send their messages and prayers from there. And we have to stay at home. There are no improvisations with this project. He who gives up becomes a threat against the health and well-being of their loved ones. He who deviates in behavior seriously threatens his life. Let's not jeopardize health and life", the prime minister said in the video. /ibna