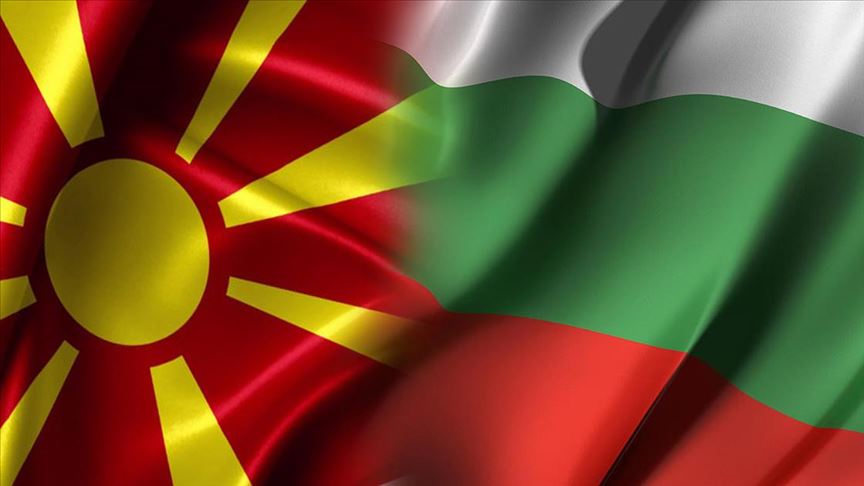 Officials from North Macedonia are calling on Sofia to pay attention to the narrative and avoid provocations. This came after Bulgarian President Rumen Radev's initiative to convene a meeting of the heads of the security services to examine the alleged violation of the right of self-determination of Bulgarians in North Macedonia.
In Skopje, they consider these moves non-aligned with the practice of European values, the NATO alliance and the expected close co-operation within the EU, in the context of further strengthening bilateral relations between North Macedonia and Bulgaria.
Through its representative Dusko Arsovski, the Government reiterated yesterday its official position regarding talks with Bulgaria, that all parties involved must pay attention to the process, as it is unacceptable for NATO member states to communicate this way.
"The prime minister had an opinion, an explanation for that. We can only repeat it as a Government. We stand by a careful narrative. All parties involved in the negotiation process must pay attention, including senior officials from both countries. What matters is that it is not appropriate for NATO member states to communicate in this way," Arsovski said.
Defense Minister Radmila Sekerinska described Radev's meeting with security chiefs as a wrong step. She stressed that North Macedonia is perhaps the best example in the region in terms of citizens' equality and respect for diversity.
"I have not heard of any such example or incident in history when intelligence works in a positive way and is useful for the development of human rights, and I think these steps are wrong. The Republic of North Macedonia is a country that has invested a lot in the equality of citizens and in the opening of society to accept all differences. We are perhaps the best example in our region on this matter and this is recognized by organizations that often criticize these issues," Sekerinska said.
She added that the society of North Macedonia has shown more maturity and sincerity than some older democracies because, as she said, as a small country and as a nation they have gone through episodes of denial and this has encouraged them to realize that differences must be respected.
"We learned our lessons. We prove it every day, even with the census, we are a country that gives every citizen the opportunity to express themselves freely. I would be happy if all the countries in our neighborhood granted their citizens the same right," said the Minister of Defense.
Foreign Minister Bujar Osmani, in a congratulatory message on the occasion of March 3, the national holiday of the Republic of Bulgaria, conveyed yesterday to Bulgaria and his counterpart Ekaterina Zaharieva a message on overcoming provocations, intensifying co-operation and bolstering bilateral relations.
"I consider relations with the Republic of Bulgaria to be extremely important, while the commitment to further strengthen them is of particular interest for the development of good neighborly relations. The Republic of North Macedonia remains firmly committed to the implementation of the Friendship, Good Neighborliness and Cooperation Agreement, which is an important link in building trust between our citizens," Osmani said in his congratulatory message to Zaharieva.
He stressed that "the way forward is through the adoption and practice of European values, while the NATO alliance and the expected close co-operation within the EU will further strengthen bilateral relations.
"The support of the Republic of Bulgaria for the Euro-Atlantic perspective of the Republic of North Macedonia translates into firm support for our highest strategic priorities and is a confirmation of the friendship between our citizens. The joint chairmanship of the Berlin Process this year was a historic moment with great symbolism, which proved that the region is taking the initiative and taking responsibility for the processes that determine its future. It was a confirmation that an EU Member State and a candidate country can work together in the interest of the countries in the region. I am convinced that only by continuing to apply the current approach will we be able to overcome all challenges and ensure a comprehensive progress for our citizens," said Foreign Minister Bujar Osmani in his congratulatory message to the Bulgarian Vice President and Foreign Minister Zaharieva. /ibna