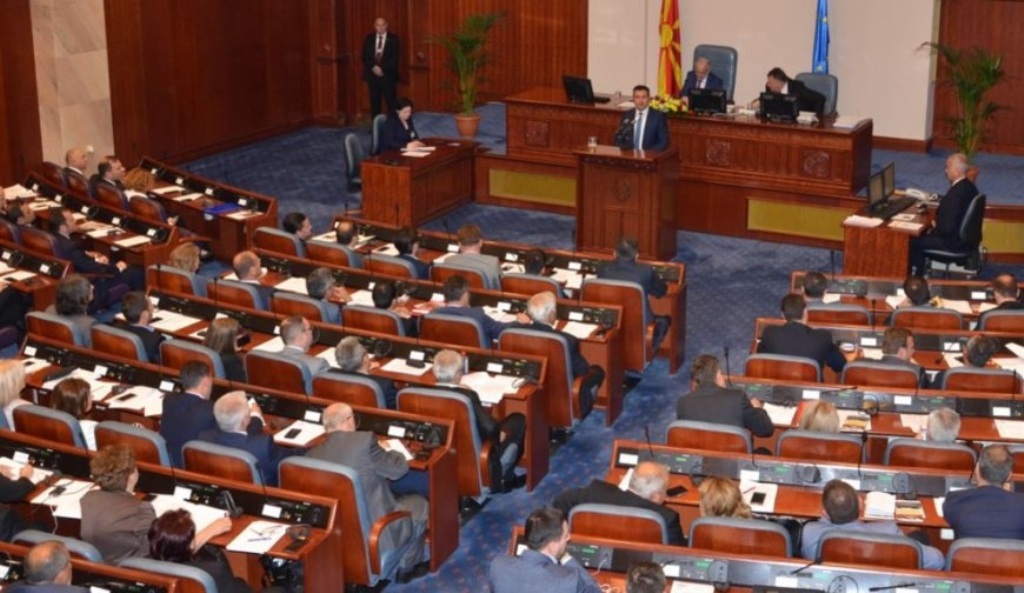 Parliament's failure to revoke the immunity of VMRO-DPMNE's lawmaker and former parliamentary speaker, Trajko Veljanovski has sparked disaccords within governing coalition.
Former parliamentary speaker, Veljanovski is suspected of being one of the organizers of the violent events taken place in parliament two years ago. For this, a court in Skopje demanded parliament to lift his immunity.
After MPs failed to remove Veljanovski's immunity, parliamentary speaker, Talat Xhaferi blamed ruling party's lawmaker, Muhamet Zekiri for this. Xhaferi denied the fact that he may have intentionally delayed the process, stating that he does not protect anyone, even less those who break the law.
On his part, Zekiri denied Xhaferi's accusations and hinted at a possible collusion between the speaker of parliament and VMRO-DPMNE. SDSM's MP, Pavle Bogoevski has also suggested the possibility of a secret deal between BDI and VMRO-DPMNE as former coalition partners in order not to lift Veljanovski's immunity.
SDSM's lawmakers are boycotting parliamentary proceedings until Xhaferi clarifies the issue regarding Veljanovski's immunity. PM Zoran Zaev has also demanded explanations, but he has not signalled a possible crisis within the coalition.
Alliance for Albanians, which is an opposition party, says that after MPs failed to revoke Veljanovski's immunity, the government was defeated in its battle for the rule of law. The leader of this party, Ziadin Sela said that early elections are the only way out in this case. /ibna/