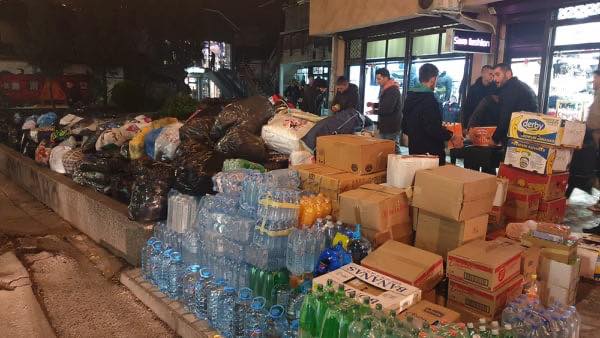 Numerous humanitarian actions have been taken in North Macedonia to collect aid for residents affected by the devastating earthquake in some areas of Albania.
The government of Prime Minister Zoran Zaev, at an extraordinary meeting, has allocated a fund of 100,000 euros, while more than 100,000 have been allocated from municipalities and the Red Cross, which has also sent rescue teams to the affected areas, Durres and Thumana.
"Along with the humanitarian aid contingent for the earthquake-stricken areas, two volunteer teams will also be available to the Albanian Red Cross. We will be there a long time time will tell the needs of the population there", said Sait Saiti of the Red Cross.
Emergency teams have also been dispatched by the Directorate for Protection and Rescue, firefighting units and humanitarian organizations, while relief operations are being conducted in all cities, by humanitarian associations, student unions, elementary and high school students.
"There is good mobilization, people bring in materials, other food and clothing. There are also citizens of the Macedonian side who have shown solidarity; we are happy for this and there are also people from other ethnic communities", says a humanitarian activist from Kumanovo./ibna