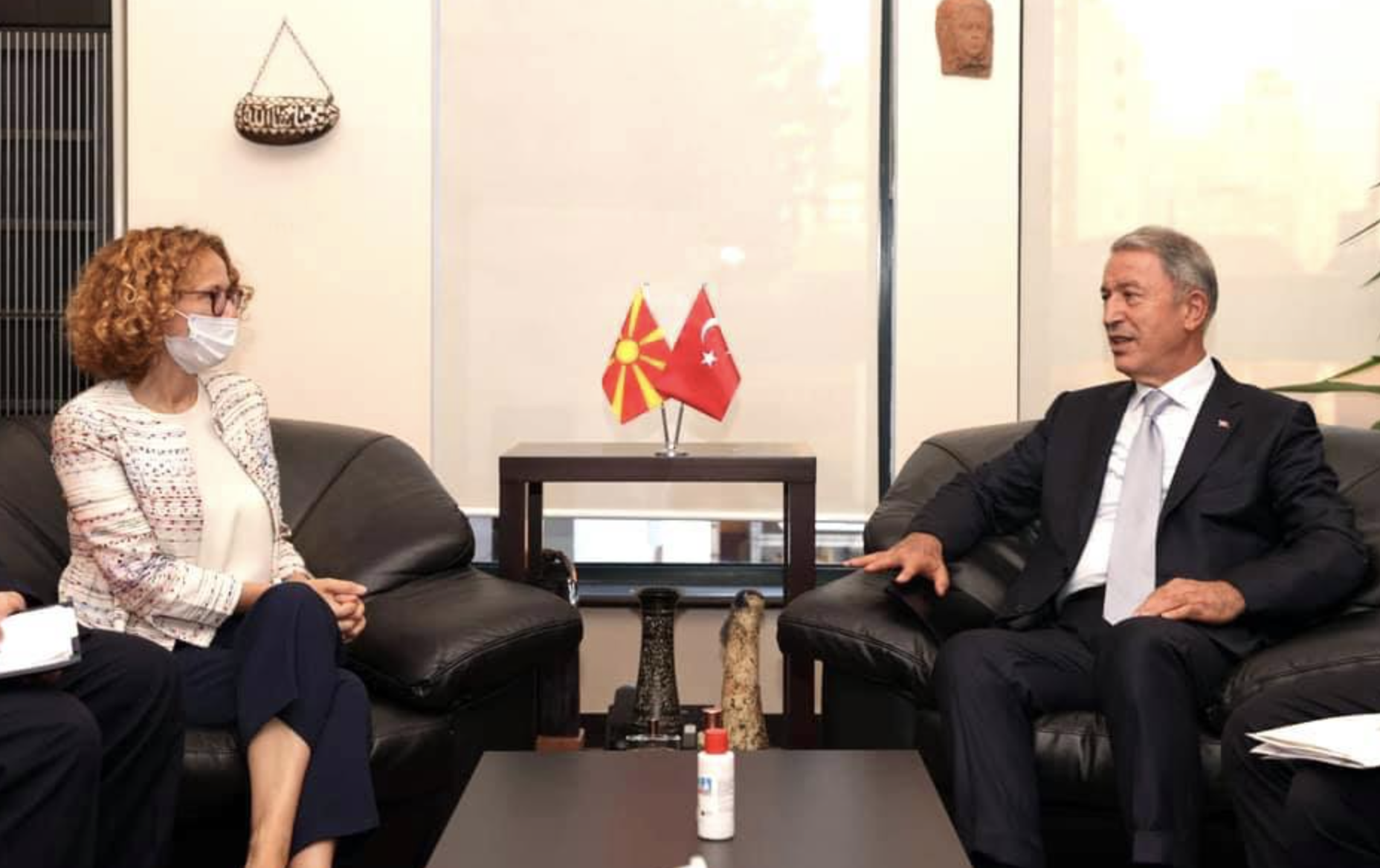 On Tuesday (August 17th) in Istanbul, North Macedonian Defense Minister Radmila Sekerinska and Turkish Defense Minister Hulusi Akar signed a five-year agreement on military-economic co-operation and a protocol on its implementation, with the support of the two countries' governments.
The agreement envisions a gradual allocation of funds on an annual basis, which will be used by Northern Macedonia to modernize the army's capabilities and boost combat readiness.
"North Macedonia and Turkey are not only strategic partners but also friends who respect and cooperate for almost three decades, without a single stain on relations," said Minister Sekerinska. "The agreement on military-economic cooperation is another confirmation of "Friendship and cooperation strengthened with NATO and will help greatly in promoting the standards and readiness of the Army of the Republic of North Macedonia as the 30th member of NATO", he added.
Minister Akar welcomed the signing of the agreement and said that he expects a quick and successful implementation.
The two ministers spoke about the climate crisis, the situation with the fires in both countries and the floods in Turkey that claimed human lives and expressed their regret for the damage, stressing the importance of climate change and the need to find solutions for mitigation. of consequences.
Sekerinska pointed out to the Turkish Minister the high commitment of the country's Army in extinguishing the fires. "Such natural disasters, which have affected almost the entire region, are already evolving into a security issue to which we must adapt our defense policies and find viable solutions," she said.
The Republic of Turkey has been a valuable partner and friend of Northern Macedonia since its independence. The two countries jointly participated in the NATO Resolute Support Mission in Afghanistan.
Under the SEDM initiative, Northern Macedonia and Turkey are also cooperating in the SEEBRIG Southeastern Europe Brigade, which is currently hosted by Northern Macedonia./ibna