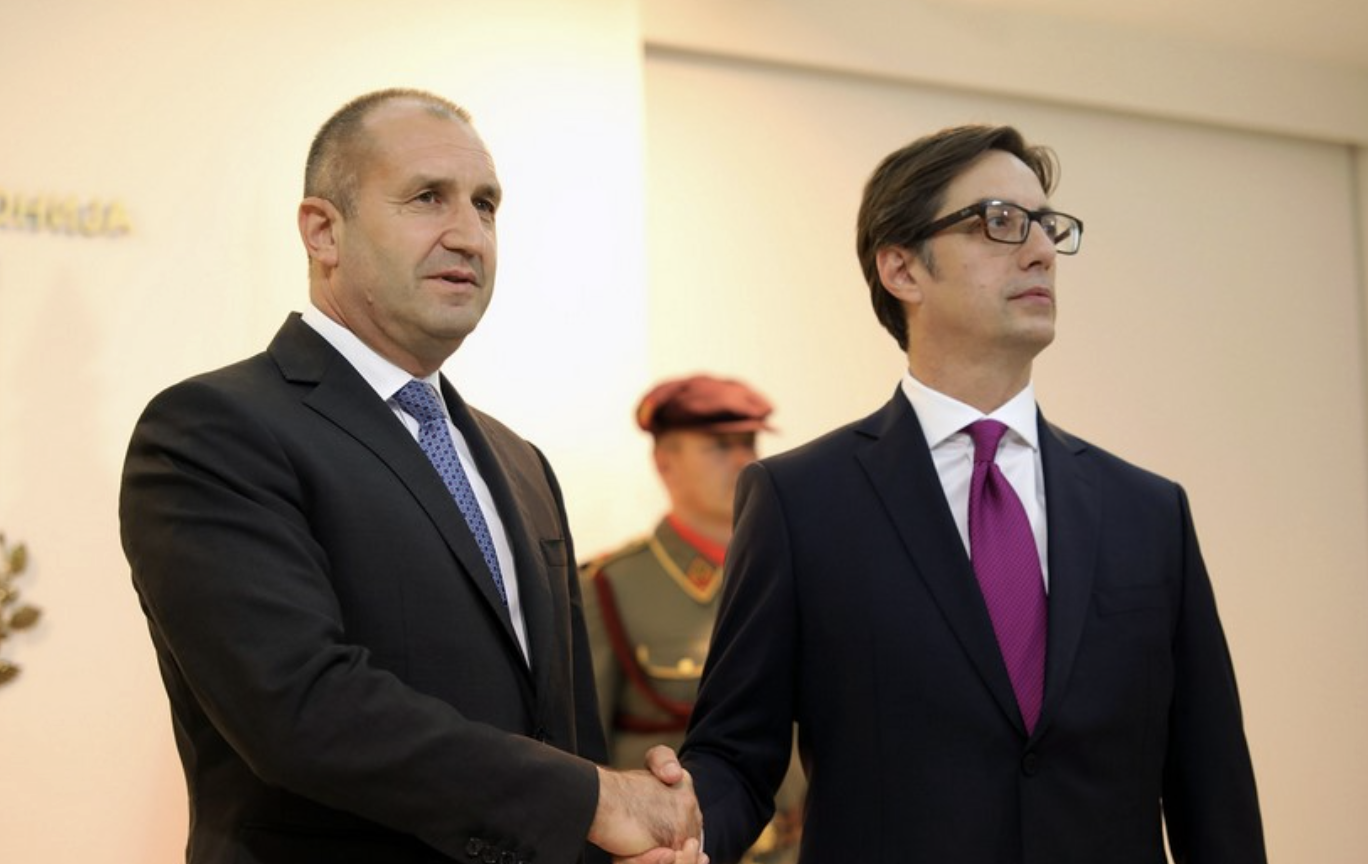 Progress is expected in the second half of June on the issue of the European course and the start of negotiations for the accession of North Macedonia to the EU, but the higher-level dialogue between Sofia and Skopje should continue as soon as possible, said today the Bulgarian President Rumen Radev from Brussels, where he participates in the Union summit.
"I have clearly stated the Bulgarian position. Bulgaria is the strongest supporter of the European perspective of the Republic of North Macedonia and Albania. "Bulgaria is the best friend of the Republic of North Macedonia, but the road to their European perspective passes mainly through Sofia, and that must be clear," Radev said.
According to the Bulgarian president, as reported by BGNES, the political leadership of North Macedonia "should be encouraged to seek dialogue" with Bulgaria.
"Yes, the support of the EU is important, but the most important thing is the support of Bulgaria, and for that to happen, we must sit calmly and honestly at the table and identify all the problems that exist between us and how to solve them. We want to see a sustainable and irreversible process, not just statements," Radev added.
Regarding his upcoming visit to Rome, where he will travel with the President of North Macedonia Stevo Pendarovski, Radev stressed that he will show their common will for cooperation./ibna