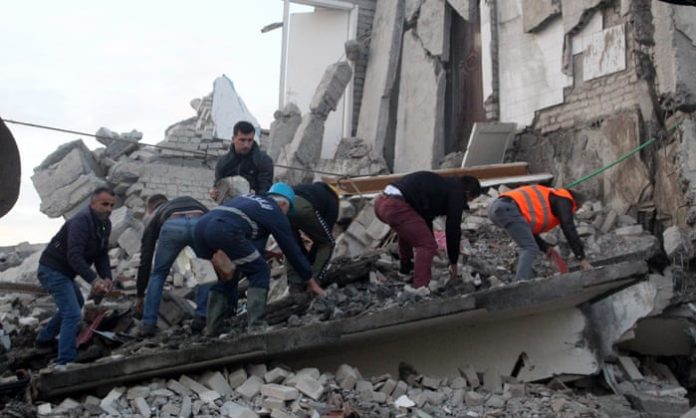 The Government of the Republic of North Macedonia decided today to allocate 100 thousand euros as initial financial support for repairing the effects of the earthquake in Albania.
"In addition to the aid to Albania, rescue teams of 30 experts will be sent to Albania to take part in rescue operations and first aid to citizens in the affected areas", the government's statement says.
This first aid team also includes a special mechanization team that will engage in coordinated rescue actions.
"I want to express my condolences to the dead and offer our full support, as for our people, you can count on any kind of help and support", Prime Minister Zoran Zaev said.
President Stevo Pendarovski had a phone conversation with Albanian counterpart Ilir Meta about the situation after the earthquake and the readiness to help and support the families of the dead and injured Albanian citizens./ibna