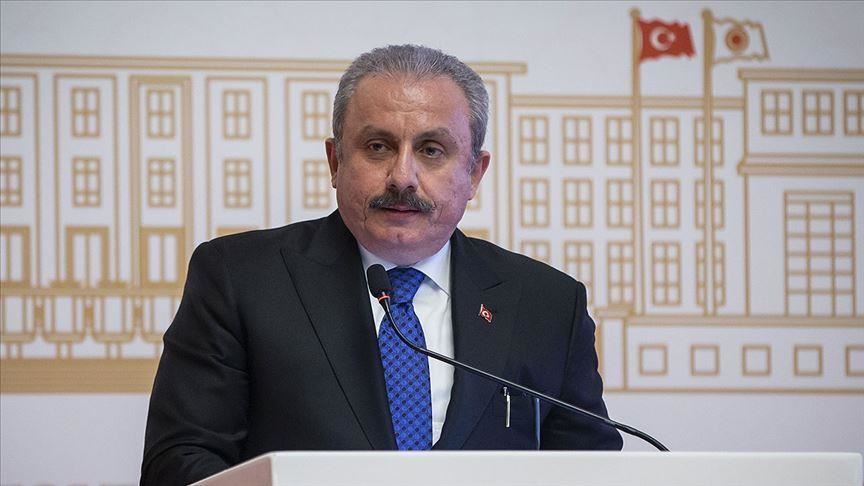 The Speaker of the Grand National Assembly of Turkey Mustafa Şentop will visit North Macedonia on December 21st and 22nd, accompanied by a parliamentary delegation.
As part of his contacts, Şentop will meet with the President of North Macedonia Stevo Pendarovski, the Prime Minister Zoran Zaev, the Speaker of the Parliament Talat Xhaferi and the President of the Constitutional Court Salih Murat.
According to the program, Şentop will participate in the events on the occasion of the Turkish Education Day on December 21, where he will deliver a speech.
The Speaker of the Parliament who will inaugurate the Exhibition "Historical Adventure of Turkish Archery", of the Archery Foundation and the Yunus Emre Institute, will also visit the International Balkan University where he will address the youth.
Şentop will visit the Maarif International School on December 22, the last day of his visit.
In an interview with MIA, the President of the Grand National Assembly of the Republic of Turkey said that in North Macedonia, various ethnic and religious communities have lived together for centuries in peace and prosperity, and that they are pleased to see that in Turkey. Diversity is a source of wealth of a country and in this respect, he added, North Macedonia is one of the richest countries, not only in the Balkans but also in the world. At the same time, Şentop points out, the fact that the country retains this invaluable wealth through the constitution and legal regulations is very welcome.
"We see that the Ohrid Framework Agreement of 2001 and the Law on Languages ​​adopted in 2008 confirm the right to education, which provides education in Albanian, Turkish, Romanian, Serbian, Bosnian and Vlach languages. The Turkish community in Macedonia, from which I also come, is very pleased with the use of this right and they express this satisfaction on every occasion. That is, we are especially proud when we hear from our friends in North Macedonia about the quality education in Turkish to our brothers throughout North Macedonia, headed by the school of the Turkish Maarif Foundation located in Tetovo, said the President of the Grand Turkish National Assembly.
On December 21, 1944, within the then Federal Republic of Yugoslavia, education in the Turkish language was allowed again and this date was accepted as a national holiday of the Turks in North Macedonia and as a day of Turkish teaching./ibna