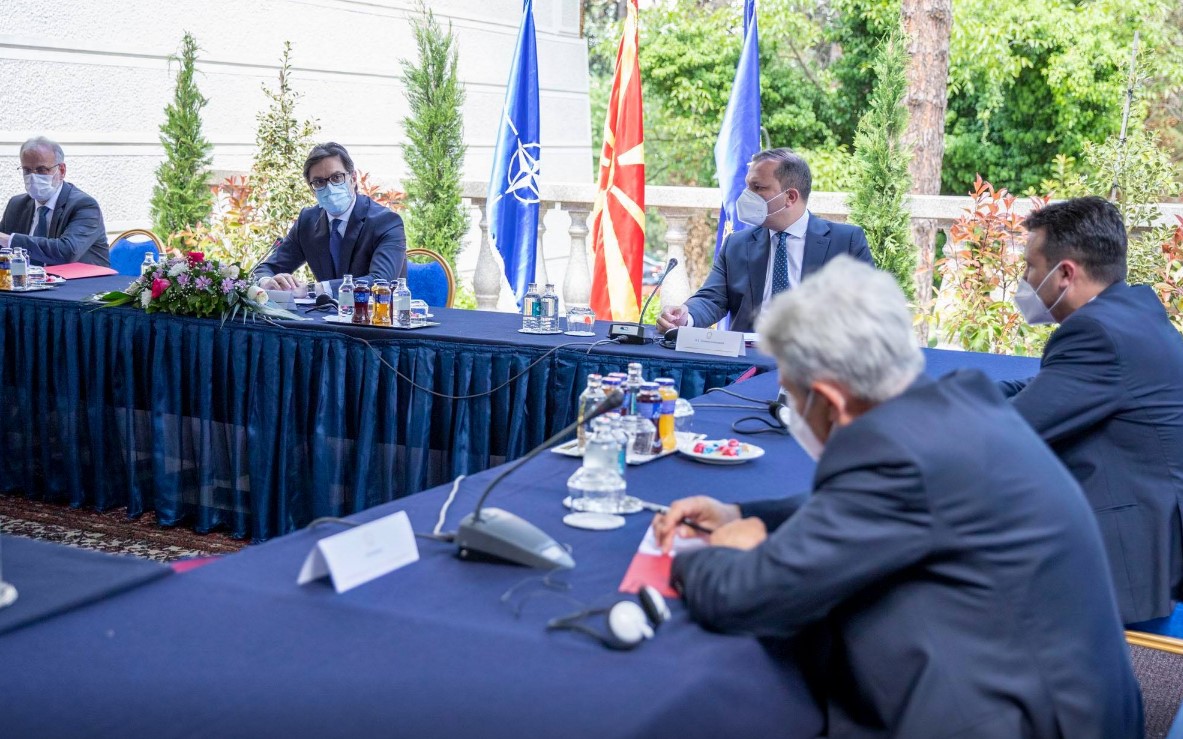 Leaders of political parties in North Macedonia agreed today to hold another meeting with the country's president next week to set the date for the elections, as Alliance for Albanians president Zijadin Sela said after the meeting.
After an almost two-and-a-half-hour discussion, the biggest news from the meeting with Stevo Pendarovski was that there is no decision on the date of the postponed elections.
The statements of the DUI leader Ali Ahmeti were on the same wavelength.
Until then, information must be collected by the Commission on Infectious Diseases for the Safety of Voters, by the Electoral Commission on the time required to organize the elections, and information from the OSCE on how elections in North Macedonia will be monitored.
In a similar vein, VMRO-DPMNE President Hristijan Mickoski explained that he did not want elections in which even one human life could be lost. He also called for Bulgaria's recent pressure for the European integration of North Macedonia, though he said no agreement had been reached on the subject because, as he put it, Zoran Zaev opposed it. In addition, Mickoski asked whether the state of emergency would be extended, but received no response.
Zoran Zaev said that for the first time this meeting was convened at the request of the main opposition, following the collection of signatures of MPs for the reopening of the National Assembly, which is now operating by order of the Constitutional Court.
The SDSM leader wondered how the date for the elections could be set in the event that the state of emergency was to go on for another 30 days, it got no extension or it was to be cut shorter. He said there was enough time to send a request to the OSCE, but the most important thing was to protect the health of its citizens. Zaev stressed that everyone agreed that we must learn to live with the coronavirus, as is the case across the world. He reiterated what he had said in recent days that a new wave of the epidemic could emerge in the autumn and that elections should have been held by then in order to form a normal government and parliament.
According to him, everyone has come to the conclusion that the government should immediately send a request to the OSCE to provide an answer as to whether it could send observers to the elections. /ibna