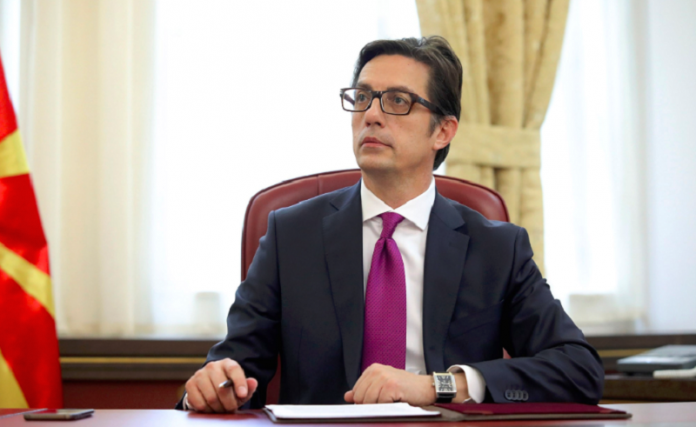 The political parties' leaders who attended today's meeting at Villa "Vodno" have expressed their clear intentions for nation-building, while endorsing the idea of North Macedonia commencing the accession negotiations with the EU as soon as possible, Stevo Pendarovski, North Macedonia's President stated after the assembly.
Not one of these leaders denied that this is the only way forward for the Republic of North Macedonia now and that there are no alternatives to this path, the President of North Macedonia Pedarovsky noted.
Stevo Pendarovski stressed that all leaders in the meeting said "no" to all the options alternative to North Macedonia's full integration in the EU and pledged, regardless of their commitment to the government or the opposition, to work for its fastest accession into the Union.
The head of state informed that Prime Minister Zaev's proposal for early parliamentary elections would continue to be discussed in the meeting. /ibna