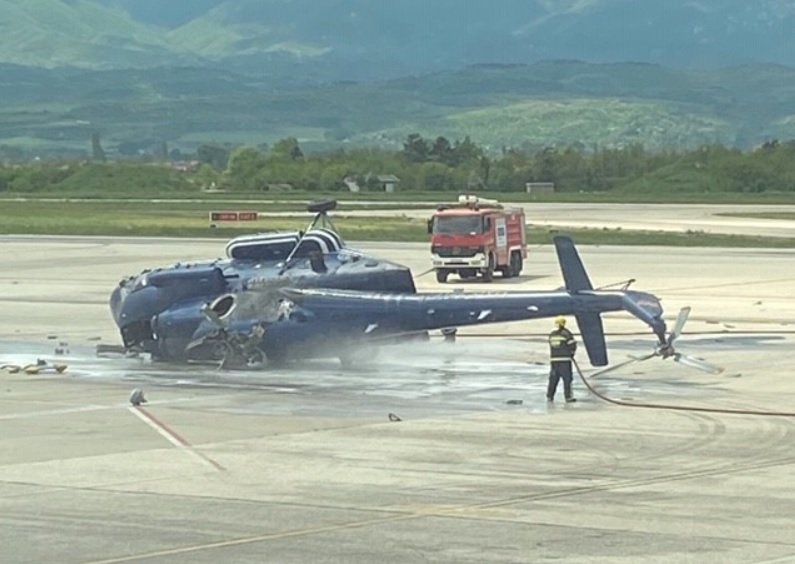 A plane crash was reported this morning at the Skopje Airport, after a helicopter of the North Macedonian Police was overturned immediately after landing, according to Nezavisen.
As can be seen from the exclusive photo from the crash scene, a fire truck intervened preventing the the overturned helicopter from exploding.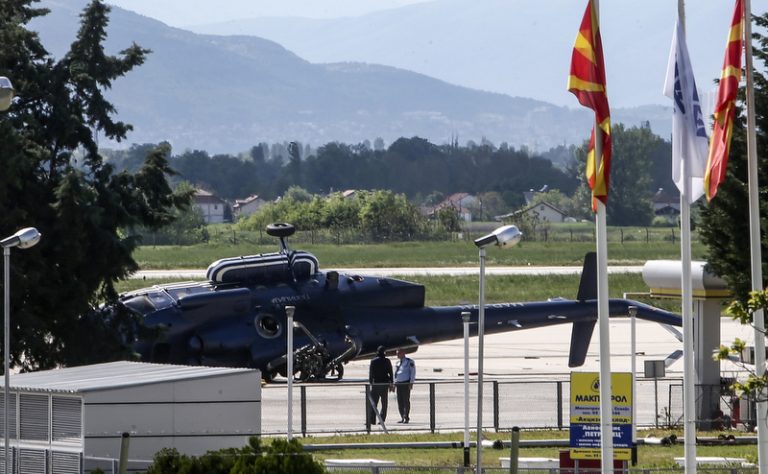 Unofficially, a member of the helicopter crew was slightly injured in the accident.
The accident took place at approximately 11 a.m., when, unofficially, the helicopter capsized after landing, while the crew was in the cabin.
Members of the police are carrying out an investigation, with the Ministry of Interior announcing that it will soon be making an official statement. /ibna