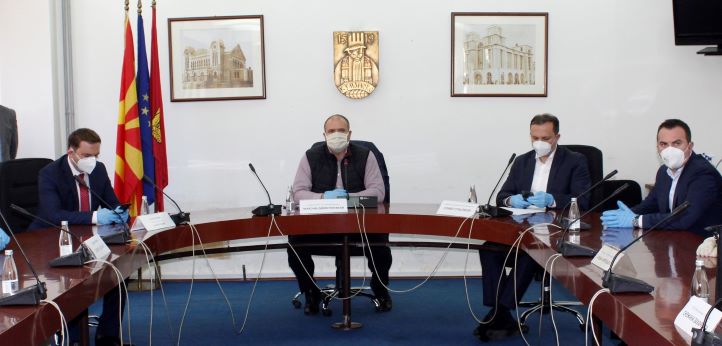 Prime Minister of North Macedonia Oliver Spasovski and the Minister of Health Venko Filipce were tested negative for Covid-19 for a second time, as they announced today. The Prime Minister and the Minister of Health had remained in self-isolation after coming in contact with the Mayor of Kumanovo, who was tested positive for COVID-19.
Prime Minister Oliver Spasovski posted on Facebook that the second coronavirus test had come back negative, after receiving the results today. At the same time, he noted that it was very important that everyone respected the measures and recommendations.
"It is very important for all of us to fully respect the measures and the guidelines. Each of us can contribute to public health so that we can soon return to normal life. Thank you all for your support. It remains to be seen whether the measures will be taken with due diligence. Wear protective masks; maintain a physical distance of two meters; let's protect ourselves and thus the others. Anyone who respects the rules saves public health and life. It is only through common contribution that it will become easier and faster for us to win the battle against COVID-19", Spasovski wrote on his Facebook profile.
Earlier today, Health Minister Venko Filipce announced that the results of the second test for coronavirus had come back negative. With the second testing, the Minister of Health completed his 14-day self-isolation, emphasizing that, according to the epidemiologists, the danger had passed.
"In the last two weeks, I have performed all my duties in isolation and have had regular online meetings with the Commission on Infectious Diseases, doctors at health facilities, government colleagues and the media, and everything has worked out perfectly. Starting today, I will be returning to my usual way of working at the Ministry of Health. I continue to manage all the activities of the ministry and the coronavirus situation in the country. Thank you all for your support", Minister Filipce notes in a letter to the Press. /ibna