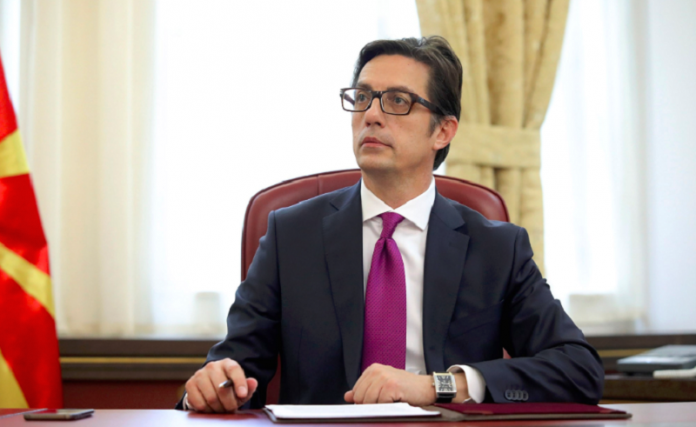 Today, President Stevo Pendarovski reiterated that the people of North Macedonia cannot abandon their language regardless of the pressure they receive. During the open days of the Institute of Macedonian Language "Krste Misirkov", he said that "scientific arguments and the truth are on our side and no rational person can abandon them".
As he argued, seven and a half decades since the standardization of the Macedonian language, "it is interesting that denial derives not from relevant, global linguistic authorities and institutes that have been vocal for a long time on this issue, but from some, mainly political and academic figures close to us".
Pendarovski stressed that "the act of formalizing and standardizing the Macedonian language has a long history in the activities and works of Gjorgjija Pulevski, Jordan Hadzi Konstantinov-Dzinot, Partenij Zografski and many other cultural figures from the 19th century, culminating in the work of Misirkov. That is why it is no coincidence that the Macedonian Language Institute bears his name. Of course, the process would not have been completed without the People's Liberation Struggle, the liberation from fascism and the establishment of the Macedonian Republic as an equal federal unit in former Yugoslavia".
He paid special tribute to Blaze Koneski and his major works "Grammar of the Macedonian Language" and "History of the Macedonian Language", which laid a solid foundation for all further Macedonian studies./ibna