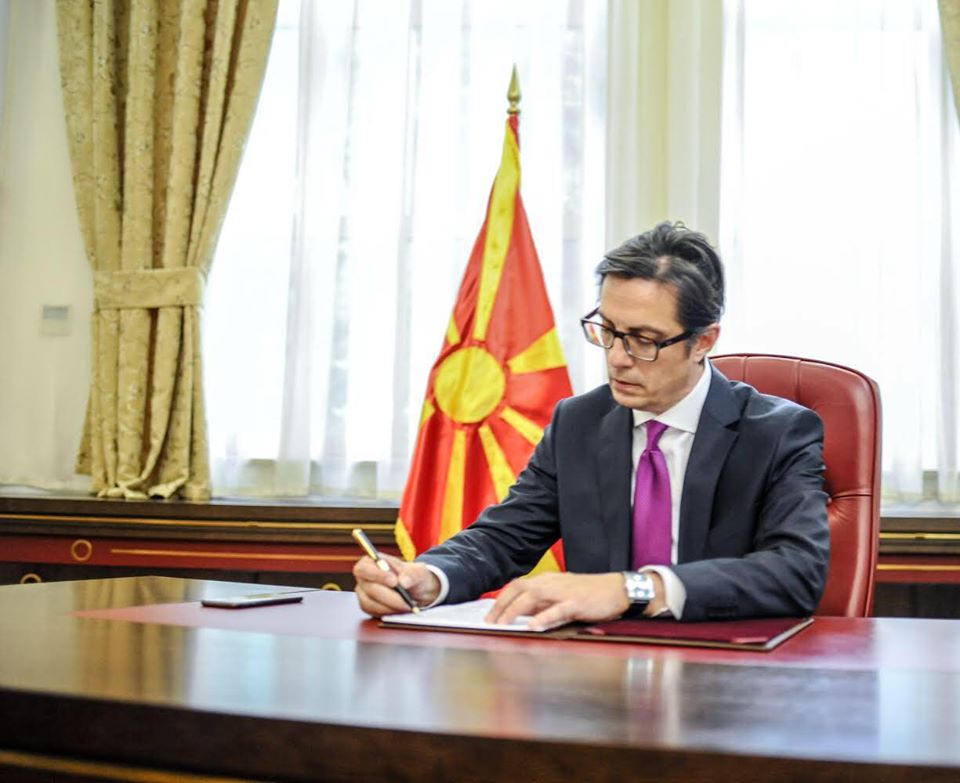 The President of North Macedonia Stevo Pendarovski, after consulting with legal experts, signed on Monday (January 25) the decree on the adoption of the law on the census of population, households and citizens in the Republic of North Macedonia in 2021.
Stevo Pendarovski expects that the census process will not be politicized and the data obtained will be useful for the overall development, which will allow the formulation of long-term strategies in vital areas of the country.
The bill passed in parliament last week with the votes of 62 lawmakers from the ruling majority parties, as well as the opposition Albanian party, while lawmakers from the main opposition VMRO-DPMNE party abstained. The country's parliament has 120 seats.
The inventory will be conducted during the period from 1 to 21 April 2021.
The nationalist VMRO-DPMNE however, warns it will not recognize the results of the census, accusing Zoran Zaev, the prime minister of North Macedonia, and Ali Ahmeti, the leader of DUI, Albania's largest party, of trying to alter the country's demographic composition.
VMRO-DPMNE also denounces President Stevo Pendarovski, arguing that he is acting as a "subordinate" of Zoran Zaev and will bear the same responsibility as the Prime Minister for the "failure of the census"./ibna