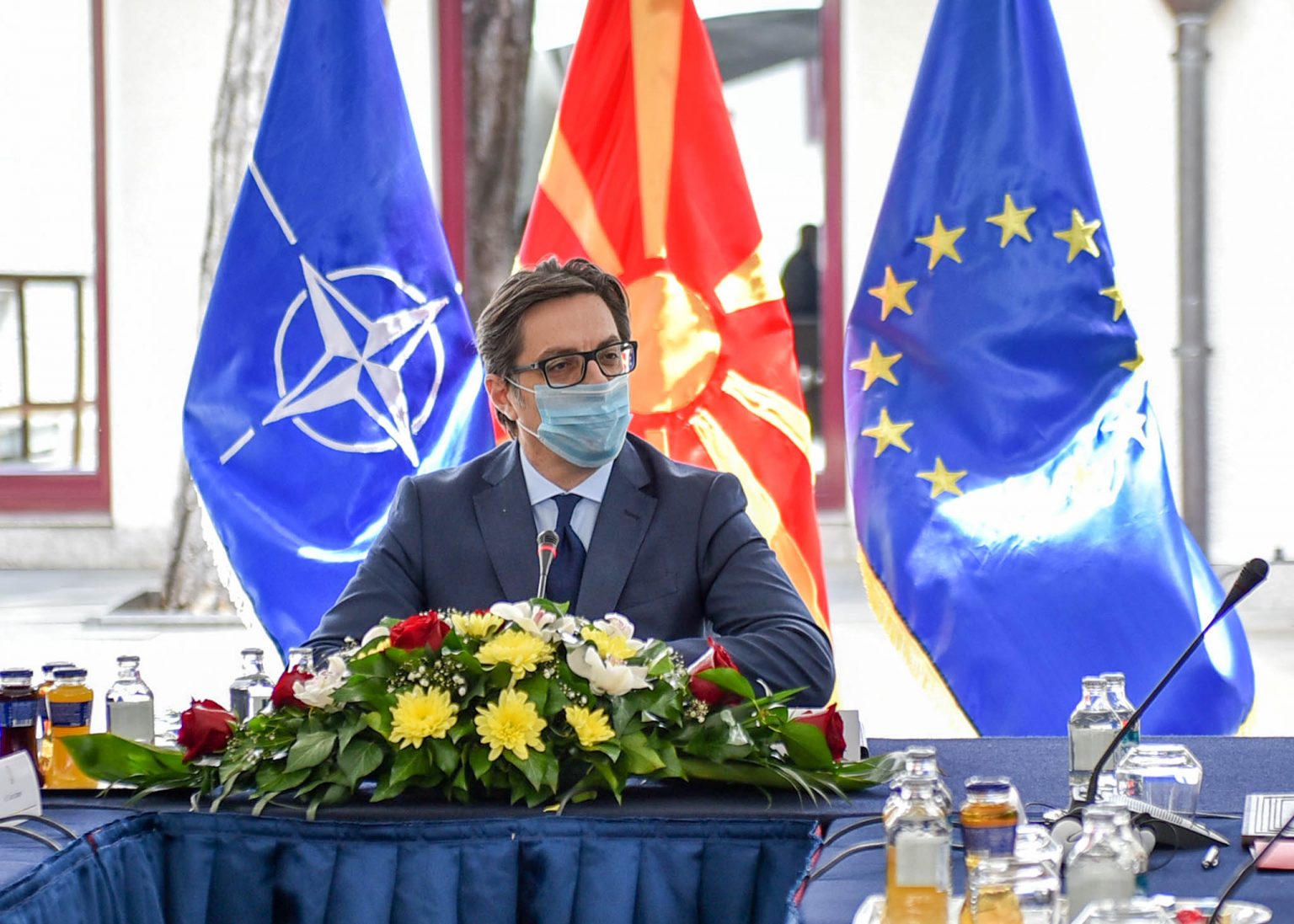 The President of North Macedonia Stevo Pendarovski, in the sidelines of his participation in the Global Security Forum "GLOBSEC 2020", met today in Bratislava with Miroslav Lajcak, EU Special Representative for the Belgrade-Pristina dialogue and other issues in the Western Balkans.
The two interlocutors exchanged views and information on the latest developments in the region, the challenges the region is facing, in particular in terms of regional stability, as well as the importance of regional cooperation and the European Union enlargement process.
In this regard, President Pendarovski informed Lajcak that North Macedonia is ready to start accession negotiations with the EU, which are expected to start officially during the German Presidency.
Lajcak pointed to North Macedonia as an extremely positive example in the region, noting the very significant progress that has been made in recent years.
President Pendarovski briefed the Special Representative on the current situation in the country and expressed satisfaction for the regular communication and exchange of information on mutual interests./ibna