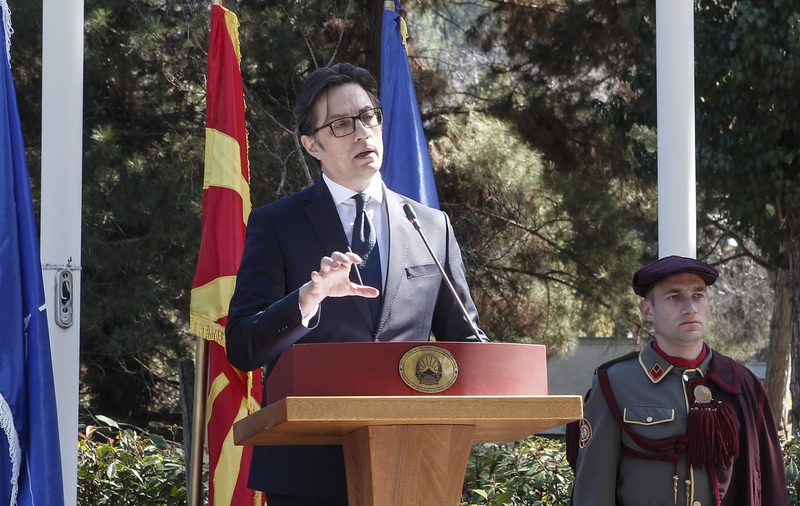 North Macedonia President Stevo Pendarovski, giving out an extraordinary speech this afternoon, announced that North Macedonia had declared a 30-day state of emergency. This measure comes as a consequence of the COVID-19 pandemic in an attempt to curb its spread.
President Pendarovski has taken this decision on a proposal from the Government, since the Assembly has been dissolved. Pendarovski received the government's decision, signed by President Talat Xhaferi.
This is the first time that North Macedonia declares a state of emergency, with the executive being the sole responsible for the functioning of the state.
For a period of 30 days, the government must report to the President of the Republic on the impact of the measures adopted to protect from the coronavirus, brief him daily of the actions taken and on the updated plans for future actions. Finally, the government will continue to function in its capacity as a caretaker government.
"I have just signed the declaration of a state of emergency across the country. The fact that we declare an emergency for the first time since we became an independent state is indicative of just how complicated the situation in the country really is. The elections should be postponed and re-scheduled only when the opportunity arises", Pendarovski said in an extraordinary speech.
The President once again urged citizens to stay home and not travel abroad. /ibna