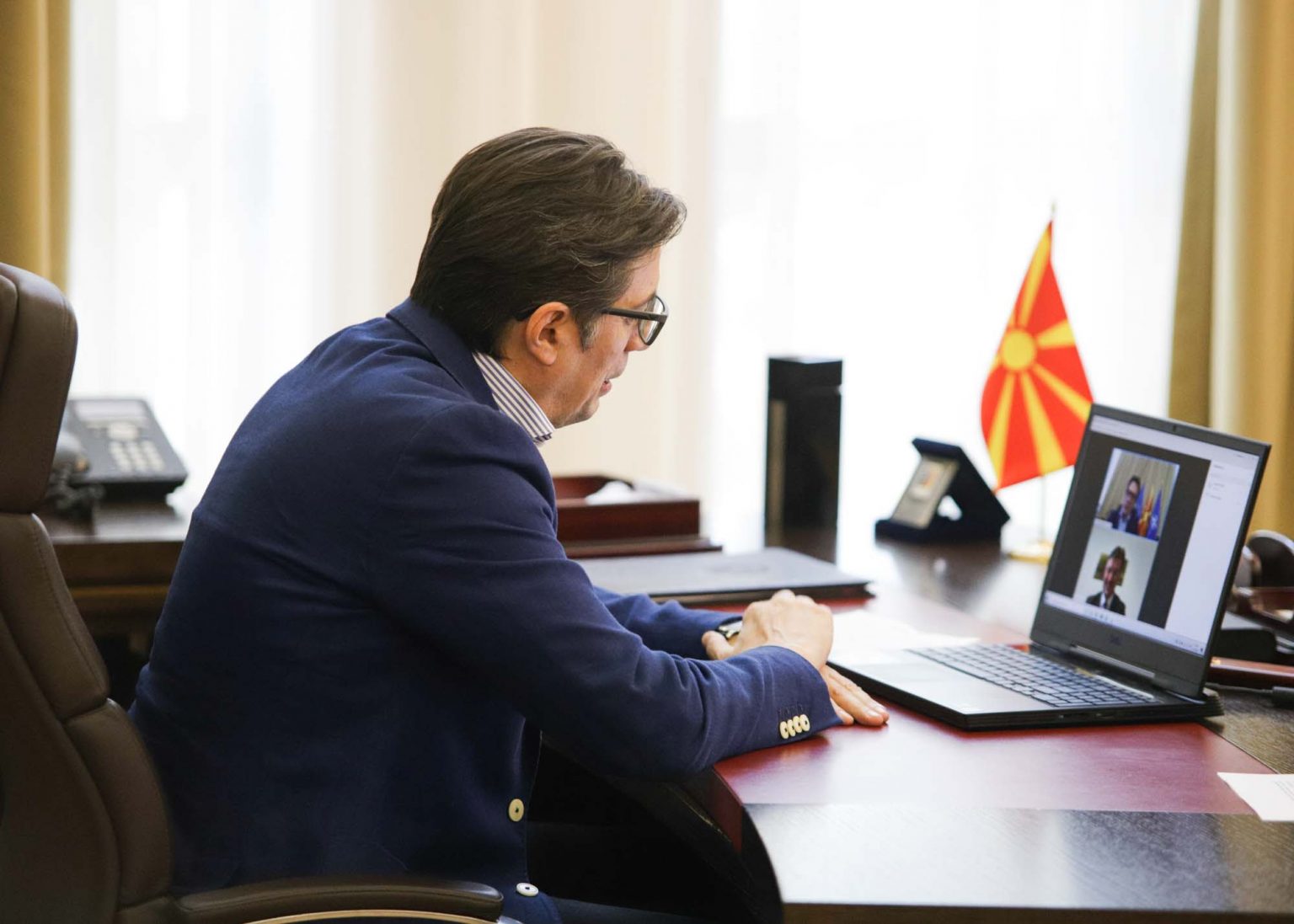 President of North Macedonia Stevo Pendarovski had a teleconference on Friday with Miroslav Lajcak, the EU Special Representative for the Belgrade-Pristina dialogue and other issues in the Western Balkans.
The two men, according to the Office of the President, exchanged views and information on the latest developments in the region, the importance of regional cooperation and the process of enlargement of the European Union.
President Pendarovksi briefed Special Representative Miroslav Lajcak on the current situation in the country and the implementation of the electoral process.
"In the light of the resumption of the dialogue between Serbia and Kosovo, President Pendarovski stressed that the contribution of the European Union is more than necessary in order to reach an acceptable solution that will enhance regional stability, and in this regard he welcomed the importance of the mission of Special Representative Lajcak", Lajcak notes in a statement.
In his tweet, Lajcak expressed his gratitude for the nice discussion he had today with the President of North Macedonia, where he briefed him on the Belgrade-Pristina dialogue, while they also talked about the formation of the Government of North Macedonia in the context of the start of accession negotiations with the European Union.
The two men agreed on regular communication and exchange of information of mutual interest in the coming period./ibna