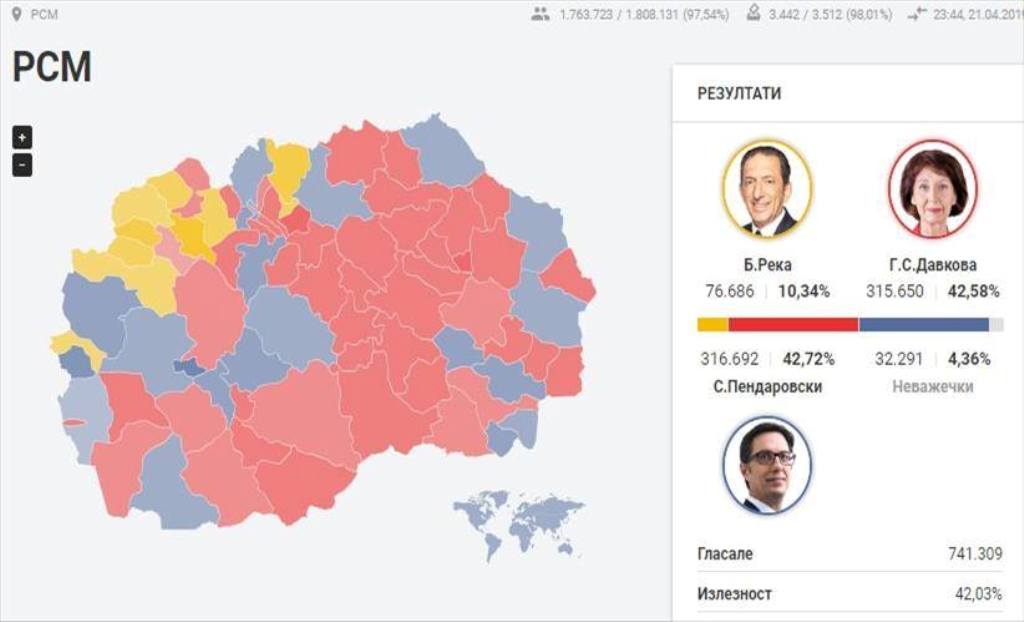 Social democrat presidential candidate, Stevo Pendarovski is leading the polls by a narrow margin against the opposition's candidate, Gordana Siljanovska Davkova in the first round of presidential elections which were held on Sunday in North Macedonia.
With 100% of votes counted, Pendarovski leads with 42,72% of votes, while the opposition's candidate follows with 42.58%. Meanwhile, the third presidential candidate, Blerim Reka has taken 10.35% of the votes.
The State Election Commission said that the elections were held in a calm atmosphere, while turnout was 42%.
These were the sixth presidential elections since the country gained independence in 1991.
The number of eligible voters was 1.8 million, while there will now be a runoff on May 5. In case turnout in the second round is lower than 40%, then fresh general elections will be declared. /ibna/