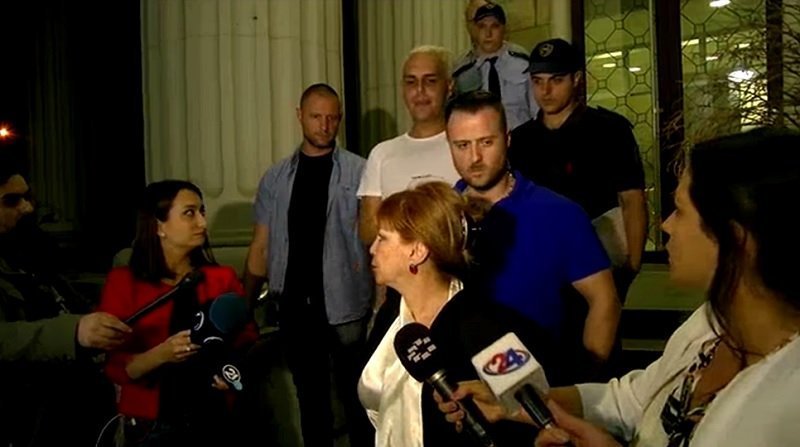 In the recent hours, Special Prosecutor's Office in North Macedonia has been involved in a scandal which is shocking the justice system. Last evening, General Attorney's Office has remanded into custody the owner of 1TV network, Bojan Jovanovski along with a businessman, Zoran Milevski. Police have arrested them on suspicion of appropriating funds in illegal ways. The two men are suspected of having received 1.5 million euros from a person who was under investigation by the Special Prosecutor's Office.
But, the head of the Special Prosecutor's Office, Katica Janeva, who resigned yesterday, has also been targeted in this case. The General Attorney's Office has not mentioned her name, but said that her mobile phone has been seized as part of this investigation.
Prosecutor Vilma Ruskovska said that new details will be unveiled in the days to come. On the other hand, chief prosecutor Katica Janeva has handed her resignation from this post last night 30 minutes before the Attorney General delivered a news conference.
Janeva, who was appointed as head of this office in 2015, said that she does not wish her name to become a motive for political clashes and that she has always done her job in upholding justice and rule of law. /ibna/