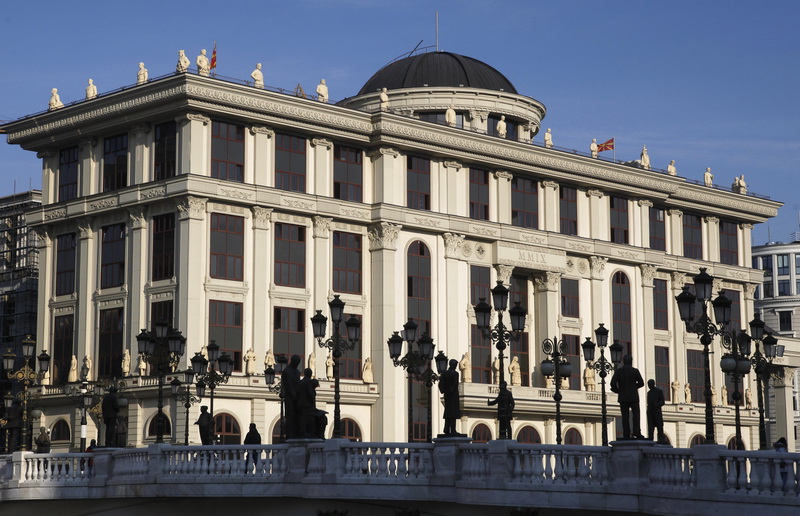 Foreign Affairs Minister of North Macedonia Bujar Osmani tabled a request to National Assembly President Talat Xhaferi to proceed with the appropriate measures to but the brakes on the process of appointing diplomat Vasko Grkov as Ambassador to Belgrade.
Unofficial sources from the Ministry of Foreign Affairs of North Macedonia claim that Osmani called on Xhaferi and the Parliament to cancel the meeting of the parliamentary bodies that shall grant permission for the appointment of Grkov, or to withdraw his appointment from the agenda.
The Foreign Ministry did not disclose the reasons for the suspension of Grkov's appointment, but did not deny that the diplomat was facing a serious security problem due to which he would not be appointed ambassador to Belgrade.
It had already been announced that the Ambassador of North Macedonia would not be heading to Belgrade after the North Macedonian Intelligence Service detected security risks and information about threats against the country from his appointment as Ambassador to a neighboring country.
It should be noted that, in 2017, a diplomatic crisis shook the Serbian-North Macedonian relations following spying allegations of the former on its Embassy in Skopje. The crisis was overcome shortly, when Zaev and Brnabic met in Durres, Albania in the context of the meeting of the leaders of the Western Balkan countries. /ibna