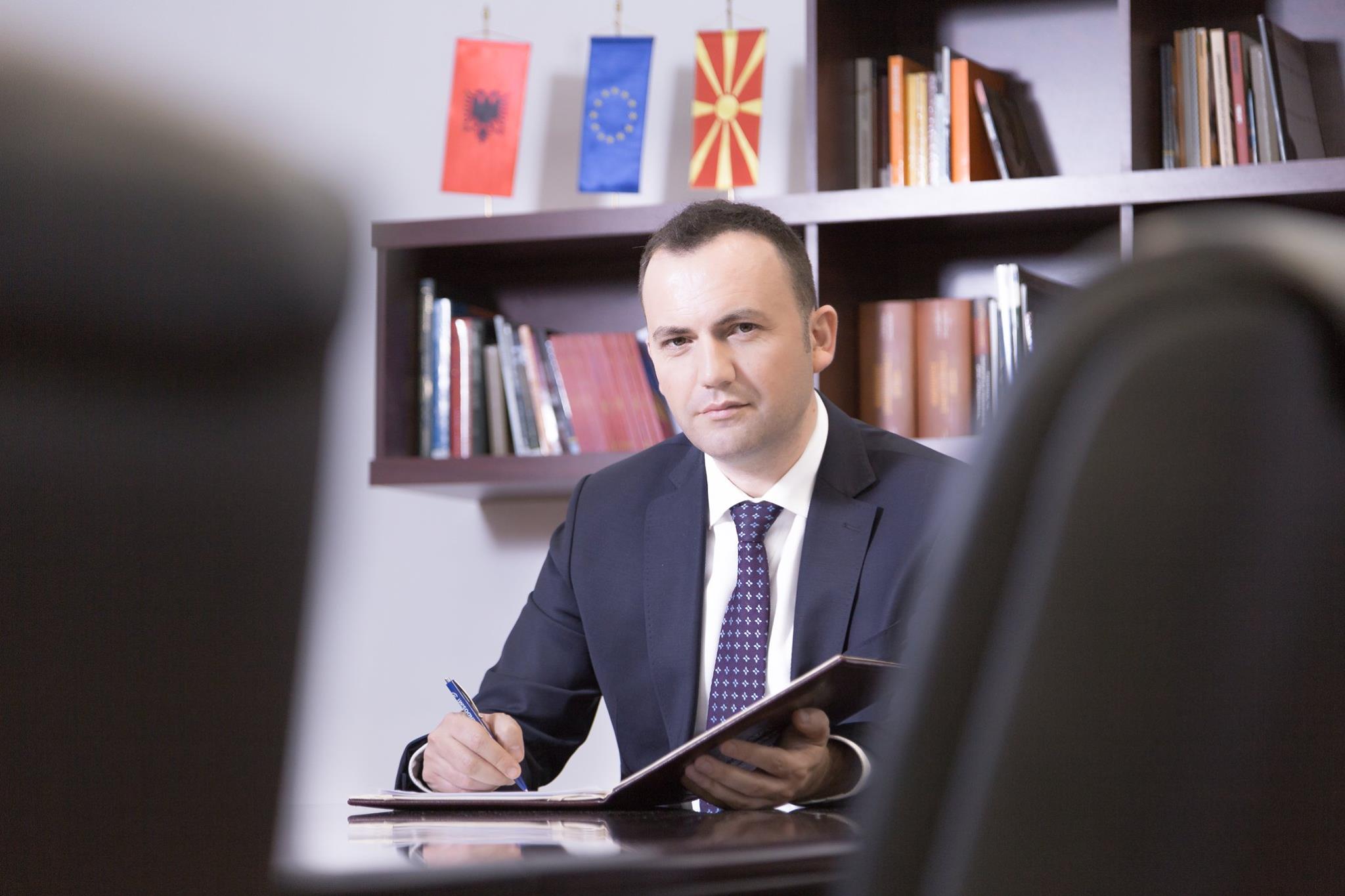 Today, Minister of Foreign Affairs of North Macedonia Bujar Osmani will be kicking off a two-day working visit to Brussels, where he will meet with senior representatives of the European institutions.
During his visit, Osmani will meet with the EU High Representative for Foreign Affairs and Security Policy and Vice-President of the European Commission Josep Borrell, as well as with Vice-President of the European Commission for Democracy and Demography, in charge of the Conference on the Future of Europe, Dubravka Shuica.
Osmani will also meet with EU Commissioner for Neighborhood Policy and Enlargement Oliver Varhelyi, while he will also have contacts with senior European Parliament officials and MEPs, including Vice-President of the European Parliament Klara Dobrev, co-chairman of the Joint Parliamentary Committee Andreas Schieder, North Macedonia rapporteur Ilhan Kucuk and other MEPs.
Minister Osmani's agenda also includes a meeting with Miroslav Lajcak, the EU Special Representative for the Western Balkans and the Belgrade-Pristina dialogue.
The European file of North Macedonia will be at the centre of talks. Osmani's focus is that, by the end of this year, this process will have beem successfully completed under the German Presidency of the EU Council, by adopting the negotiating framework which constitutes a key document in the accession negotiations, and by holding the First Intergovernmental Conference in orde for every country seeking accession to commence negotiations on the matter.
Bujar Osmani will present his priorities, with particular emphasis on good neighborly relations and contribution to the region, while he will reaffirm: the strong pro-European program of the new government, the continuation of the EU-led reform processes, in particular in the area of ​​the rule of law, as well as socio-economic measures to address the effects of the pandemic, according to a statement from the Ministry of Foreign Affairs of North Macedonia. /ibna