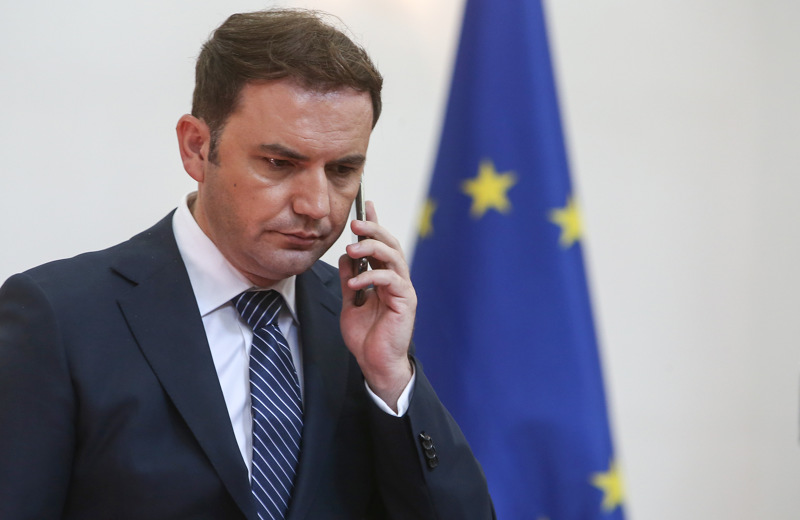 The Minister of Foreign Affairs of North Macedonia Bujar Osmani is paying a working visit to Greece, at the invitation of the Greek Minister of Foreign Affairs Nikos Dendias. During the same day visit, he will meet with President Aikaterini Sakellaropoulou, Prime Minister Kyriakos Mitsotakis and Deputy Foreign Minister for European Affairs Miltiadis Varvitsiotis.
Osmani will be received by the President of the Republic, at the Presidential Palace, then will go to the Ministry of Foreign Affairs where he will meet with his Greek counterpart.
Dendias and Osmani, as announced by the Ministry of Foreign Affairs of North Macedonia, will discuss issues related to bilateral relations between the two countries, the intensification and deepening of political dialogue in various fields, as well as the Action Plan for Cooperation and Implementation of the Strategic Partnership Agreement resulting from the Prespa Agreement.
The Greek Foreign Ministry said the talks would focus on issues related to bilateral political and economic relations, including co-operation in dealing with the effects of the pandemic, as well as issues of regional interest with an emphasis on the European perspective of the Western Balkans.
The two Foreign Ministers will sign three memoranda of cooperation after the meeting, one on civil protection, the other on cooperation between the diplomatic academies and the third between Invest North Macedonia and Enterprise Greece.
The signing of the memoranda will be followed by joint statements of the two homologues at the Ministry of Foreign Affairs, at 13:30 (local time).
Osmani will also meet with Greek Deputy Foreign Minister Miltiadis Varvitsiotis, and will end his one-day visit to Athens with a meeting with Greek Prime Minister Kyriakos Mitsotakis at 16:30 (local time).
According to the Ministry of Foreign Affairs of North Macedonia, in the other meetings with the representatives of the state leadership, the issues of promoting economic-trade cooperation between the two countries, the strategic plans for gas and fuel connection, as well as the participation of North Macedonia in the Alexandroupolis gas terminal in Greece will be discussed..
The meetings will also focus on political developments in the region and regional co-operation, in particular the European and Euro-Atlantic perspective and the support that Greece provides to North Macedonia in this context, the Foreign Ministry said in a statement./ibna