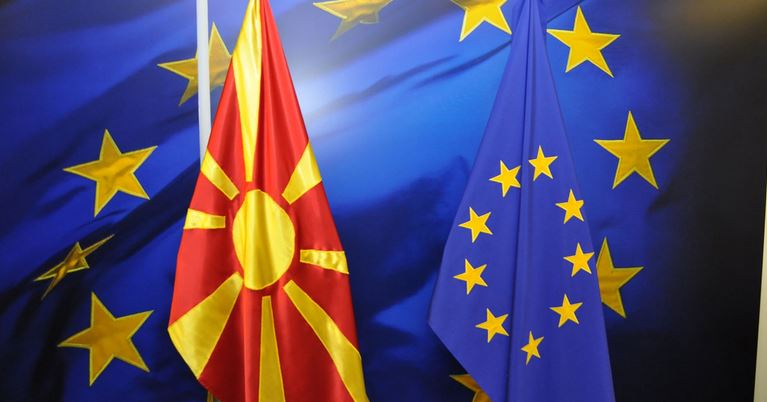 VMRO-DPMNE MP Gordana Siljanovska Davkova briefed Parliament today on the submission of an interpellation against two members of the government; Ljupco Nikolovski as Deputy Prime Minister for Combating Corruption, Sustainable Development and Human Resources, and Justice Minister Bojan Maric.
"We are seeing intense 'seismic activity' in 'Macedonia' these days; 'earthquakes' are shaking the country every day, yet we are parallelly facing an issue with the force of an earthquake, the shock that came from 'Transparency International', because the 111th place in the list of corruption implies free fall; it means a tectonic detachment from the European political, democratic and legal space and a reposition towards Eurasia and Africa along with Mongolia, Panama, Sierra Leone. Maybe this is the time for cleansing. Why am I saying this? Because a similar phenomenon can only be found in literature in Dante Alighieri's Hell," said Siljanovska Davkova.
According to Davkova, with the country ranking 111th, the establishment of a special ministry constitutes an institutional illusion.
The VMRO-DPMNE MP kept firing shots at the government and the Minister of Justice, describing him as the Minister of Injustice, adding that corruption has deepened in the last four years. She noted that the Government's philosophy of non-imposition of sanctions incites corruption and crime.
Concluding, Davkova stressed that, instead of interpellations, citizens should see resignations.
In addition to interpellations on Nikolovski and Maricic, alongside the "Left" the VMRO-DPMNE submitted an interpellation on the work of Deputy Prime Minister for European Integration Nikola Dimitrov, with the parliamentary process under way. /ibna