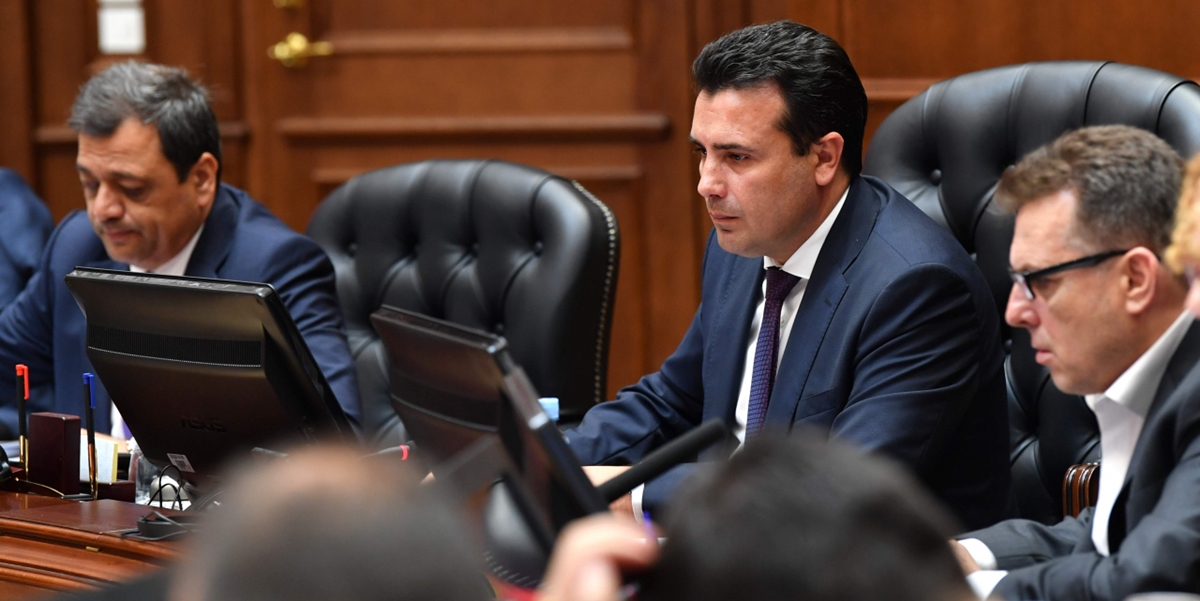 Opposition in North Macedonia has demanded the resignation of the country's PM Zoran Zaev and the holding of early parliamentary elections. This demand follows the publication of prank calls made to PM Zaev by Russian comedians, where he has unveiled many details considered to be sensitive information.
The largest opposition party, VMRO-DPMNE voices its concern about other people that the PM may have talked to and what sort of information he has divulged.
"We call on Zaev to face the consequences of the catastrophe he caused by resigning, by forming a government of technocrats and by announcing the holding of snap elections", declared Igor Janusev, VMRO-DPMNE's general secretary.
For the Albanian opposition, the latest publications make the government's resignation and the announcement of early elections a necessity.
On the other hand, PM Zaev declared on Wednesday that he has no plans on resigning.
"I was the victim of a prank by a well-organized structure, which benefits from new tactics, forms, and tools in an attempt to publicly discredit people and countries with Euro-Atlantic aspirations. I will not resign, and there is neither any fault in my team. I was tricked by frauds, but I represented the interests of the country. The part with the alleged bribe for the Ecumenical Patriarch Bartholomew has been seriously intervened with and taken out of the context. If any of the countries or politicians mentioned in the conversations asks, I am ready to apologize. I will be more careful in the future", Zaev said. /ibna/