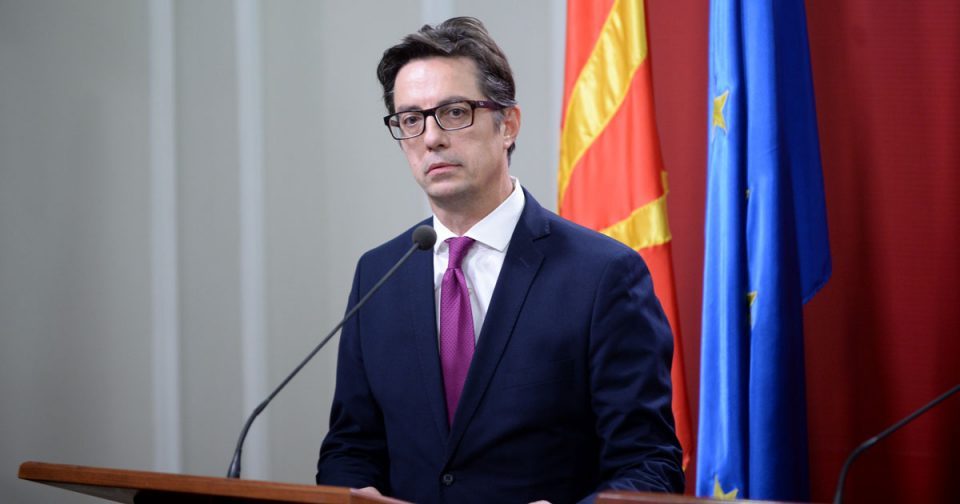 North Macedonian President Stevo Pendarovski has ordered from the Presidential Residence Villa Vodno the current Minister of Internal Affairs Oliver Spasovski to form a caretaker government that will lead the country to the early elections of April 12, 2020.
"I would like to inform you that, in accordance with Article 84 of the Constitution and Article 43 of the Government Act, as well as the proposal tabled by the largest political party formed by the government majority, I appoint Mr. Oliver Spasovski", President Pendarovski said.
Spasovski, after thanking the President, stressed that as a transitional caretaker government spokesman he would do everything in his power to continue the progress of the country and to hold fair and democratic elections.
"Our task will be to assist the state in keeping up with its progress; to hold fair and democratic elections; to enable citizens to proceed to a free decision and the institutions to continue with the same momentum they have kept thus far, in order to develop and prosper the country's future", Spasovski stated.
Earlier, the Parliament of the Republic of North Macedonia announced the resignation of Prime Minister Zoran Zaev, which was submitted following the political parties' agreement to resort to early parliamentary elections on 12 April.
Parliament is expected to vote at midnight on the caretaker government, led by Oliver Spasovski. /ibna