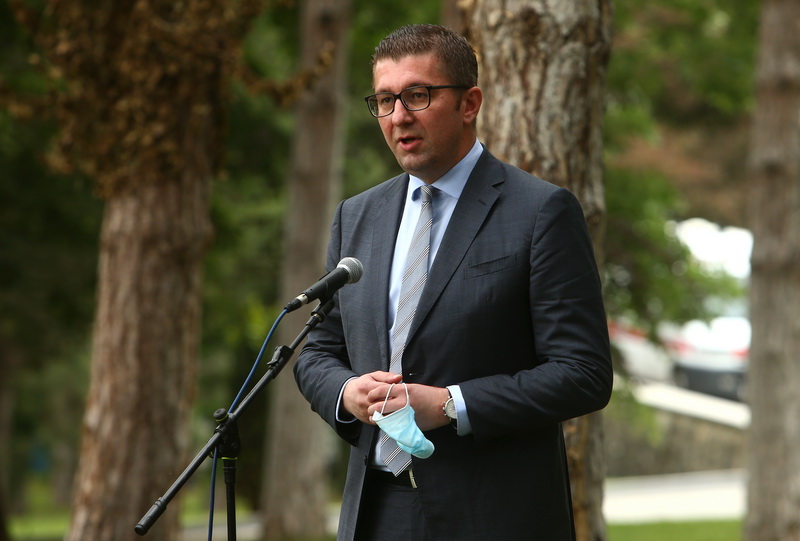 VMRO-DPMNE President Hristijan Mickoski took to Facebook on Monday to announce that he was in contact with representatives of the Government and the President's Office, due to the increased number of new COVID-19 cases.
"Today I contacted several people appointed by the Spasovski government and President Pendarovski, who are concerned about the developments and the containment of the coronavirus pandemic. Seriousness must be exhibited and decisions must be made that will protect the health of citizens", Mickoski writes.
Regarding the press conference of Zoran Zaev, he said that he had a lot to say, but he would not do it today through posts and conflicts, something that would bother the citizens.
"It simply came to our notice then. We have a black Monday, too many people are infected, too many are dying and I don't know how this man sleeps peacefully and how he pretends nothing is happening and pretends to be normal", writes the leader of the VMRO -DPMNE opposition. /ibna