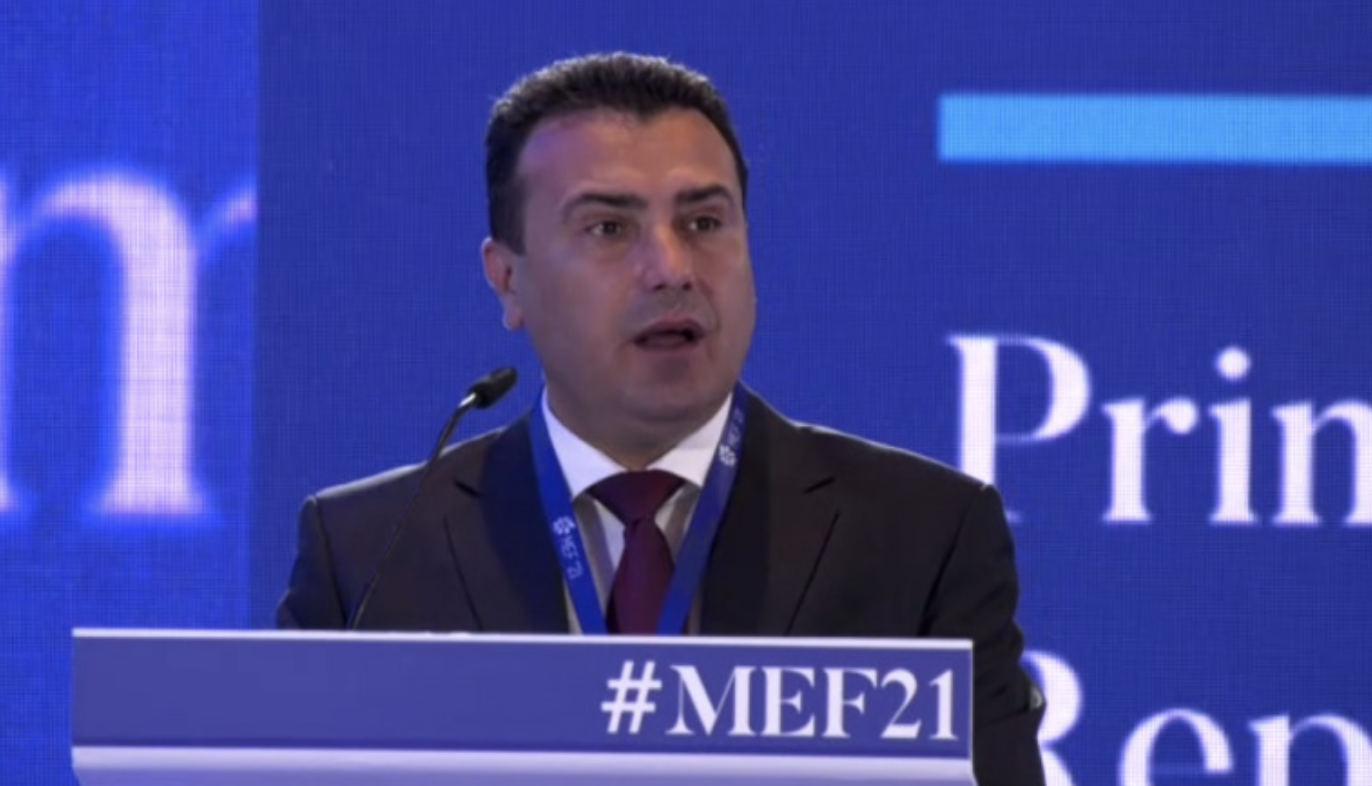 For the second day, the "Macedonian Energy Forum 2021: Mapping the Energy Future" ("MEF 2021") continues in Skopje, focusing on the energy future of the Western Balkan countries.
The Prime Minister of North Macedonia, Zoran Zaev, in his opening speech said that the Forum, which is an initiative to strengthen the dialogue with the US on energy issues, has become an important gathering of energy policy makers in the region.
Zoran Zaev expressed the expectation that this year's Forum will come up with conclusions that will contribute to increased investment in energy and added that his government aims to attract investors in energy and the use of clean energy sources.
"This is precisely why we have adopted the new legislation, which is in line with EU directives and constitutes a new way of supporting investments in photovoltaic plants and wind farms. This is something that was immediately recognised by local and foreign investors who are already completing their photovoltaic power plants after the first transparent and competitive premium award procedures. We are the country of the sun, which in the past was not properly exploited, however, in the last three-four years 60 megawatt photovoltaic power plants are under construction through premium subsidies, as well as 100 megawatt in Oslomej through a public-private partnership, which will replace the thermal power plant there," Zaev noted.
He added that with the ratification of the law on strategic investments in North Macedonia, serious investors, including the Greek company Mytilineos, have shown their interest in investing in large energy projects in the country.
Zoran Zaev then stressed the importance of the gas interconnection pipeline with Greece as a key factor in the country's energy transition, which, he said, will make North Macedonia a gas transit country.
"Great importance is attached to the interconnecting pipeline between North Macedonia and Greece as a key energy infrastructure project that ensures greater competitiveness in gas supply. The interconnecting gas pipeline between the two countries and the upgrading of the existing oil pipeline can make North Macedonia a high quality fuel distribution centre in the Western Balkans," the Prime Minister of North Macedonia added.
Opening speeches at the "Macedonian Energy Forum 2021" were also delivered by US Ambassador to Skopje Kate Byrnes and EU Ambassador to the country David Geer.
The Forum is organised by the ZIP Institute (an NGO), the Government of North Macedonia and the US Embassy in the country and is being held for the fourth consecutive year./ibna
Source: Skopjenews