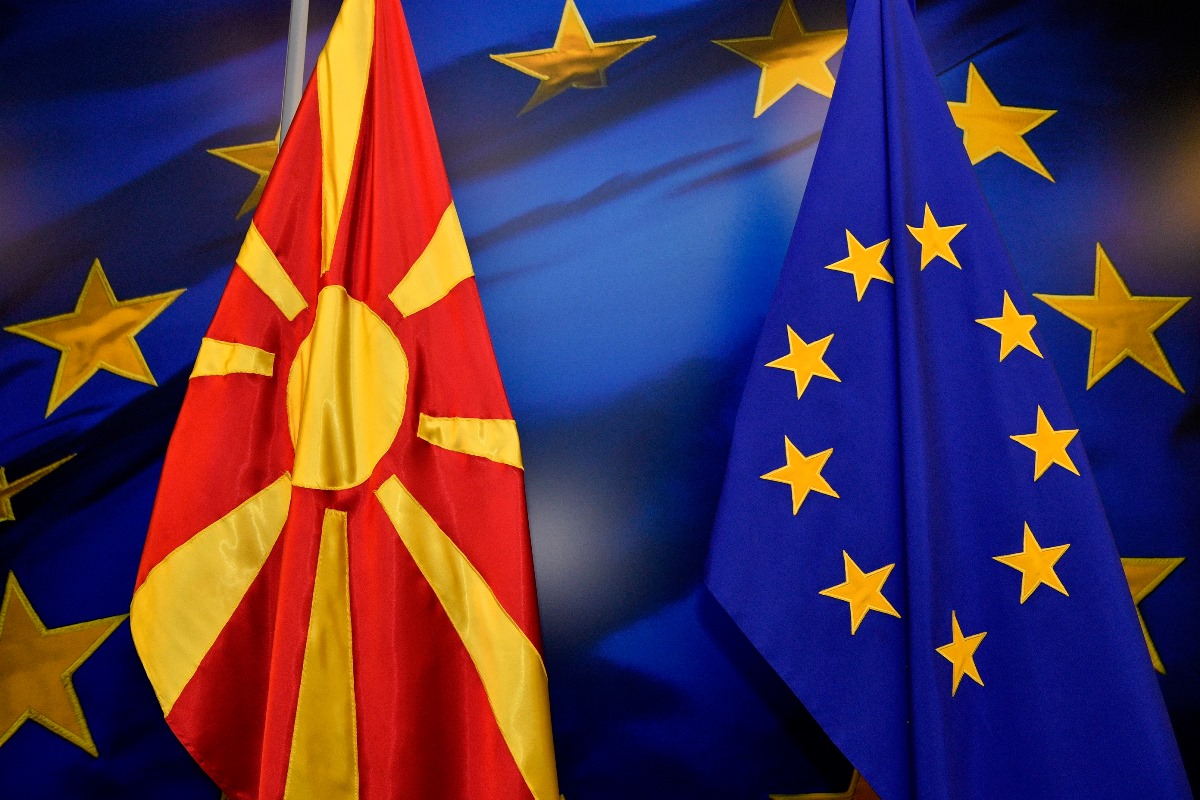 The President of France, Emmanuel Macron, on the occasion of September 8, the Independence Day of North Macedonia, congratulated the President of the country Stevo Pendarovski, to whom he stressed that "you have all my support for the European perspective of North Macedonia".
In his message, Emmanuel Macron states, among other things:
"I express all my solidarity as well as the solidarity of the French people with the people of North Macedonia, who are also affected by the Covid-19 pandemic. I also express my sincere gratitude for the repatriation assistance to French and European citizens at the beginning of the crisis".
"I hope that our bilateral relations will continue to strengthen. The French strategy for the Balkans envisages enhanced support from France for the economic and social development of the region, thanks to the forthcoming activities of the French Development Agency in North Macedonia in the field of sustainable development.
2020 was an important milestone in the Euro-Atlantic rapprochement of North Macedonia, which became the 30th member of the Atlantic Alliance on March 27, 2020. I welcome the decision of the Council of the European Union on March 25 to start accession negotiations with your country".
Be convinced that you have all my support for the European perspective of North Macedonia. Following the Council decision of 25 March, I hope that the negotiating framework will be established as soon as possible. France will monitor whether it adequately reflects the methodology of the new enlargement and will continue to support the necessary reforms for North Macedonia, in order to make progress towards the European Union, especially in the area of ​​the rule of law, which is at the core of European values", concludes the message from Emmanuel Macron.
The State Department also issued an announcement for Independence Day, with Mike Pompeo congratulating North Macedonia.
"As North Macedonia celebrates its independence, I extend my greetings and best wishes on behalf of the United States Government and the American people.
This year we congratulate North Macedonia, which became the 30th member of NATO, and we applaud your country's commitment to regional and global peace and security reflected in this enormous achievement. We are encouraged by the progress you have made on your path to EU membership and we will continue to support your efforts to achieve European integration. The recent parliamentary elections in North Macedonia were peaceful and successful in unprecedented circumstances, and we urge you to pursue democratic ideals, transparency and the strengthening of the rule of law. Your achievements will help shape the future direction of the Western Balkans region.
As you celebrate, I wish safety and health to all the people of North Macedonia as we work together to overcome the challenges posed by the COVID-19 pandemic. "The United States stands by North Macedonia as a stable ally", Mike Pompeo concluded./ibna