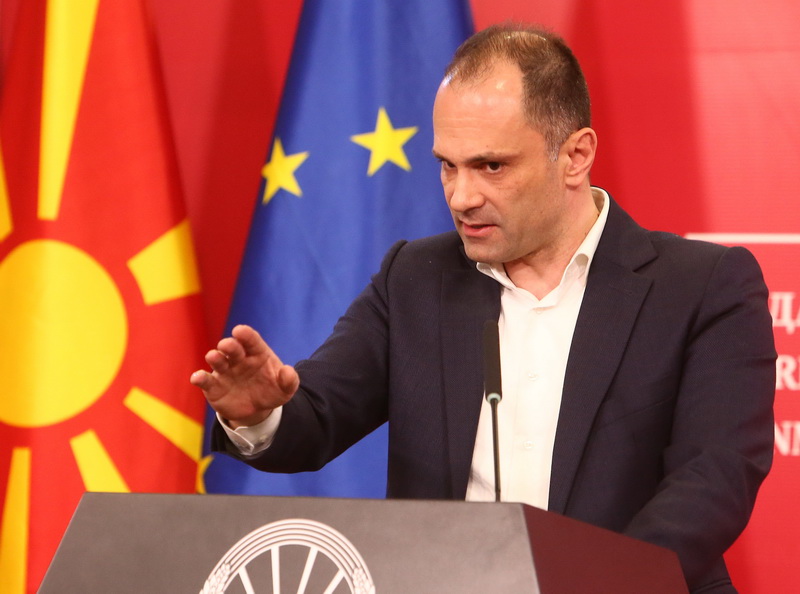 The Government of North Macedonia decided during today's meeting to suspend long-distance and urban travelling to and from the Municipality of Kumanovo and to recommend that all shops in semi-open areas which are not malls to remain closed. It was noted that the Institute of Public Health is responsible to step up preparations to prevent the spread of coronavirus, as Health Minister Venko Filipce stated at today's press conference.
Filipce believes that these measures of further cutting ties between Kumanovo and the rest of the municipalities are more likely to halt the spread of the virus.
"Today at the government meeting, we made additional decisions regarding the city of Kumanovo", Filipce noted, adding that all long-distance transport between Kumanovo and the rest of the cities would be suspended, while public transport within Kumanovo would be eliminated". He pointed out that all shops that do not belong to the closed shopping malls, which were excluded from the government decisions until now, would be closing.
He also noted that the Institute of Public Health had decided to step up its work, not only in Kumanovo city but also in the entire Kumanovo province, as one COVID-19 patient in the area has passed away while there are several other patients confirmed.
In addition, today the Institute of Public Health will begin screening individuals who remained in self-isolation after coming in contact with the Chief of Dermatology. "It is going to be a lot of people", Minister Filipce said, "so that the lab does not take on the burden on its own and overloads".
Filipce went on to say that none of the doctors and nurses in the Kavadarci hospital, as well as those in the psychiatric ward, have been tested positive for coronavirus. /ibna