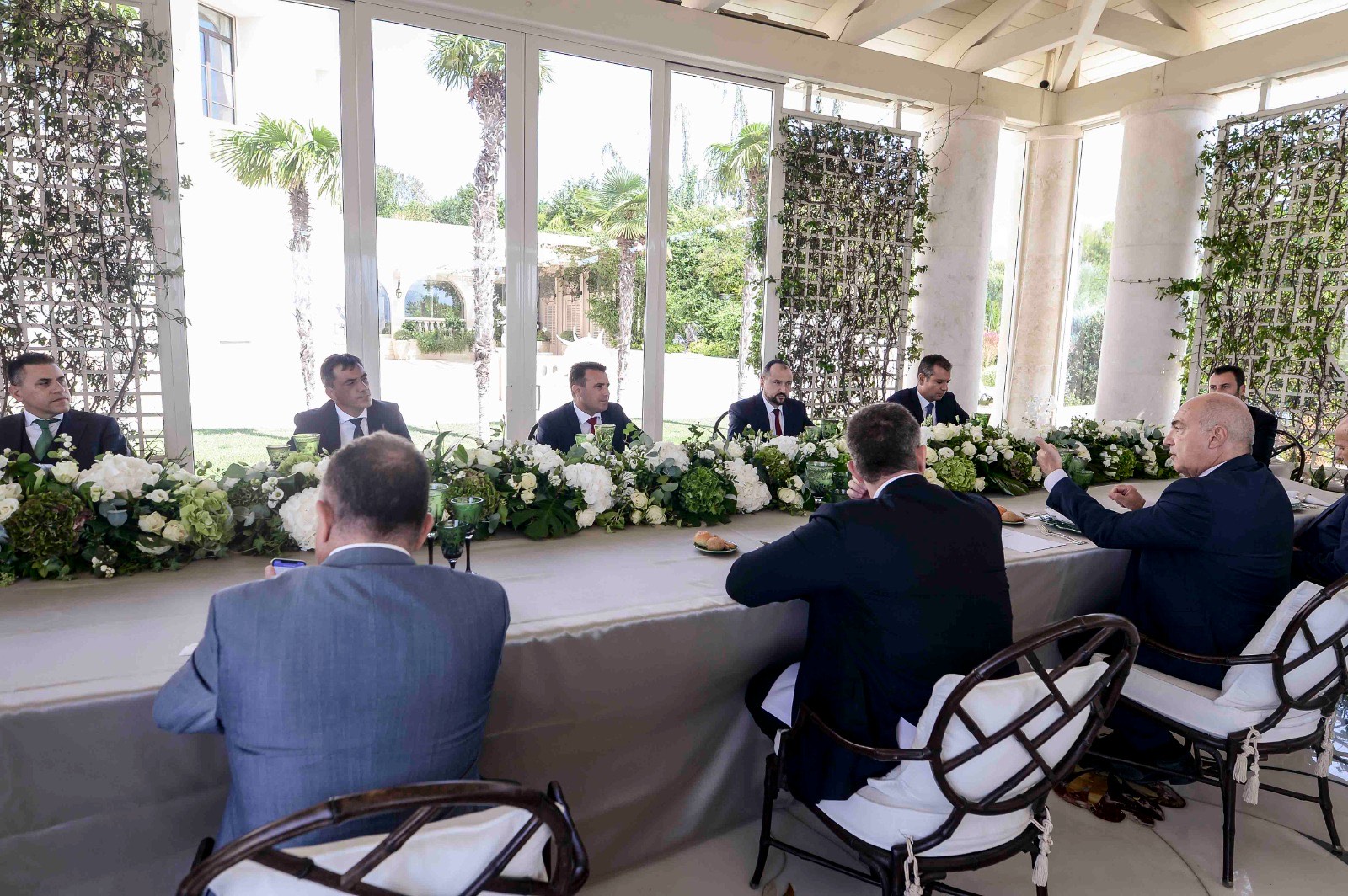 The Prime Minister of the Republic of North Macedonia Zoran Zaev, during his two-day working visit to Greece, met with Christos Kopelouzos, Executive Director of the Kopelouzos Group, who is a founding shareholder of the company "Gastrade".
The meeting, which took place at the invitation of the company "Gastrade", was attended by the Deputy Prime Minister in charge of financial affairs and coordinator of financial departments and investments Fatmir Bytyqi, and senior representatives of the company "Gastrade". The two sides expressed mutual interest for North Macedonia to participate in the construction of a liquefied natural gas terminal near Alexandroupolis in Greece, as a new, independent entry point for the supply of natural gas to the countries of Southeastern Europe, including North Macedonia.
With the expression of interest, with which the consortium "Gastrade" expressed its support for its implementation, the Republic of North Macedonia will participate in the construction of a floating station 17 km from Alexandroupolis for the temporary storage and gasification of liquefied natural gas, with a capacity of 170,000 cubic meters and the ability to supply over 5.5 billion cubic meters of natural gas.
This project creates an opportunity for a permanent and stable supply of natural gas for North Macedonia, which, at the same time, will become a point from which the gas will be distributed more widely in the region and to countries that will express interest.
As it is known, in the last month, Bulgaria became part of this project, through the national gas operator "Bulgartransgas" and the inclusion of North Macedonia in the project will allow the diversification of access routes to natural gas not only for the country, but also for Central Europe./ibna