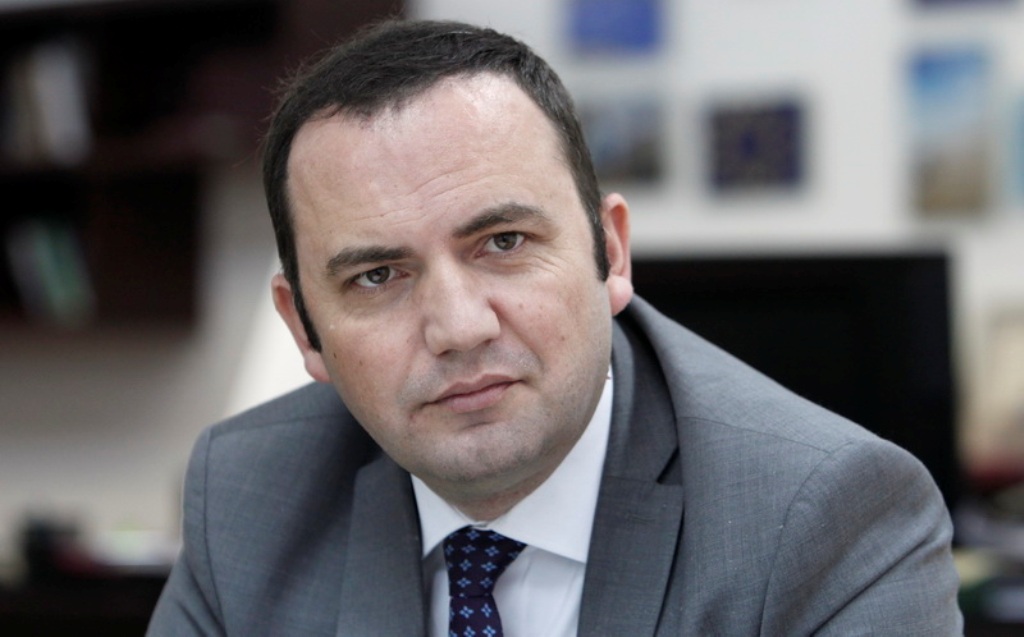 Following the positive messages received by Foreign Minister Bujar Osmani in Brussels, the hope for the opening of accession negotiations is expected soon. The notion that the first intergovernmental conference is expected to take place soon, marking the start of European negotiations, is strengthened by the statements of the new EU Ambassador to the country David Geer, as well as the support for the European prospects of North Macedonia, expressed in the letter of EU High Representative for Foreign Affairs and Security Policy Josep Borrell, addressing Deputy Prime Minister for European Integration Nikola Dimitrov.
The deepening of bilateral relations is one of the main steps on the path of North Macedonia towards the EU. The Prespa Agreement and the Good Neighborliness Agreement are considered as positive examples, and as Osmani announced, the contacts with Sofia will be intensified in order to overcome the problems.
In an interview with MIA, Geer expressed hope that the first intergovernmental conference would take place as soon as possible.
"It is now necessary for the Member States to agree on the final version of the negotiating framework, which is essentially opening the door to negotiations", he said.
Geer praises the Prespa Agreement and the Friendship Agreement with Bulgaria as positive examples not only in the region but also beyond that.
"It is very important that the implementation of these bilateral agreements continues in a good atmosphere", the new EU ambassador stressed.
In a letter to Dimitrov, Borrell said he was looking forward to the approval of the negotiating framework and the organization of the first Intergovernmental Conference.
"Be assured of my personal commitment to the accession of North Macedonia to the EU", Borrell said.
He stressed that the Western Balkans are part of Europe and I know, as he said, that you share my determination to see North Macedonia, as well as the region as a whole, as it moves towards achieving a European perspective.
Osmani paid a two-day visit to Brussels, where he met with Borrell, Vice-President of the European Commission for Democracy and Demography and the Future of Europe, Dubrovka Suica, EU Commissioner for Neighborhood and Enlargement Policy Oliver Varheliy, and senior officials of the European Parliament and MEPs.
During his visit, he received encouraging messages from all MEPs that North Macedonia should start EU accession negotiations by the end of this year, as planned by the German Presidency.
The European Parliament has pledged to help North Macedonia start negotiations by the end of this year. They also stressed that the country must continue the reforms and announced the continuation of the "Jean Monnet" dialogue to facilitate political dialogue between the parties in Parliament.
In his meeting with Borrell, Osmani sent the message that the Government of North Macedonia is expected to continue to implement EU accession reforms, to maintain and accelerate the implementation of EU-related reforms, in particular the rule of law, to combat corruption and organized crime as well as further strengthening good neighbourly relations.
The Foreign Minister also announced the intensification of contacts with Bulgaria for the solution of the problems, while regarding the Scientific Committee for Historical and Educational Issues, concluded that they should continue their work in order to make progress./ibna