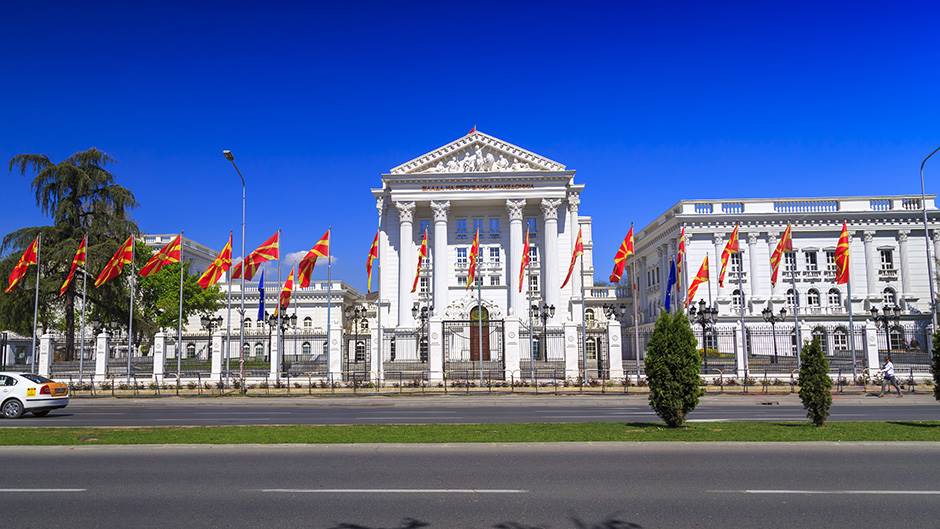 The immediate financial support for maintaining the liquidity of micro and small and medium-sized enterprises and subsidizing contributions for April, May and June are part of the first steps the government in Skopje will take to address the effects of coronavirus.
EUR 5.7 million has been provided by the Development Bank of North Macedonia for small and medium-sized businesses, whose economic activity has been affected by COVID-19. Depending on the number of employees, each company can receive from 3 to 30 thousand euro. Small companies with up to 10 employees will receive loans from 3 to 5 thousand euro, companies with 10 to 50 employees will receive from 10 to 15 thousand euro and medium businesses with 50 to 250 employees will receive loans from 15 to 30 thousand euro.
"Loans are interest-free, with a grace period of six months and a repayment period of 24 months", Deputy Prime Minister for Economic Affairs Mila Carovska said at press conference today.
The second measure relates to support for the payment of wages. Salary contributions will be subsidized for the months of April, May and June in the areas of tourism, catering, transport and companies affected by government measures.
"We will subsidize employee contributions up to 50% of the average wage paid by the company, without reducing the number of employees below the number of employees in February, without paying dividends, without paying benefits and bonuses after the measure take effect. Only companies that have made profits as a result of their operation in 2020 will contribute to the 50% subsidy", Carovska said.
All of the measures, as explained by Carovska, were adopted in cooperation with chambers of commerce and experts from different fields.
"Together we came up with a number of measures and we are doing this at an early stage of the crisis. We begin by implementing measures to address the economic impact of coronavirus jointly and to balance both business and state liquidity", Carovska said.
Factories are recommended to reorganize working hours so that there are as few employees as possible and disinfection after each shift is recommended.
Finance Minister Nina Angelovska, citing forecasts by international organizations, said the biggest shock to the economy is expected in the second quarter of the year and some improvement is expected from the third quarter.
She stressed that as finance minister, she resigned from her salary while the measures to deal with the crisis are in effect.
"It is time for all of us to give our best. It's time for solidarity and humanity", Minister Angelovska said./ibna