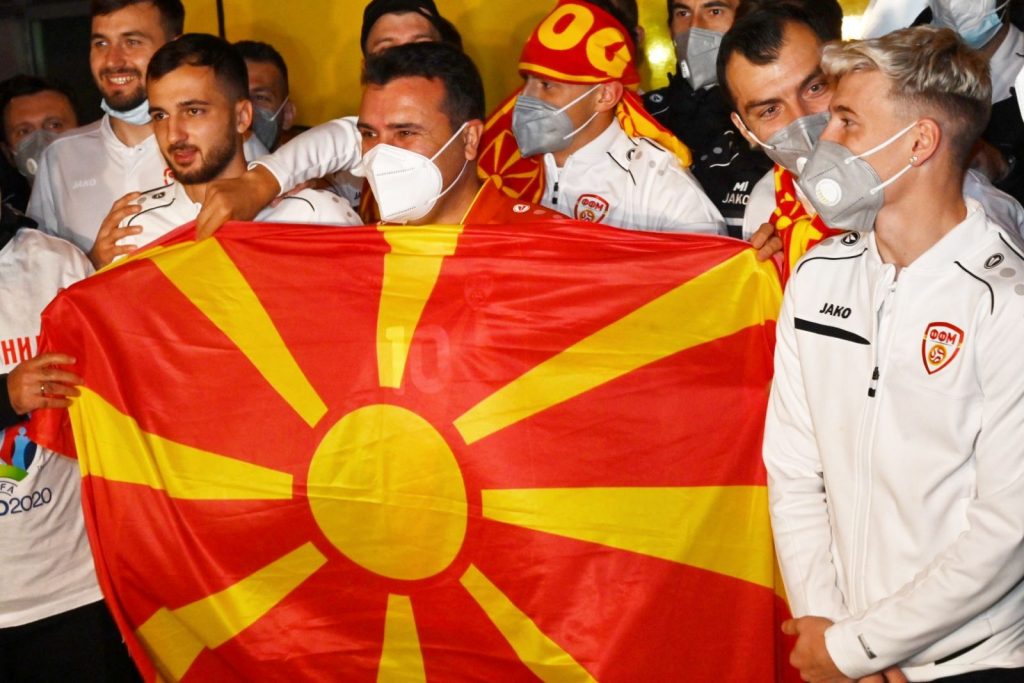 Thousands of people took to the streets on Thursday night to celebrate the qualification for the first time in the history of the football team of North Macedonia in the finals of the European Championship, as last night in a nock out game in Tbilisi, they beat Georgia 1-0 with a goal from Goran Pandev.
The national football team of North Macedonia, which landed in Pristina from Tbilisi last night, was received by the Prime Minister of North Macedonia, Zoran Zaev, at the Blace border crossing in the early morning hours.
Zaev was accompanied to Blace by First Deputy Prime Minister Artan Grubi and Director of the Youth and Sports Organization Naumce Mojsovski.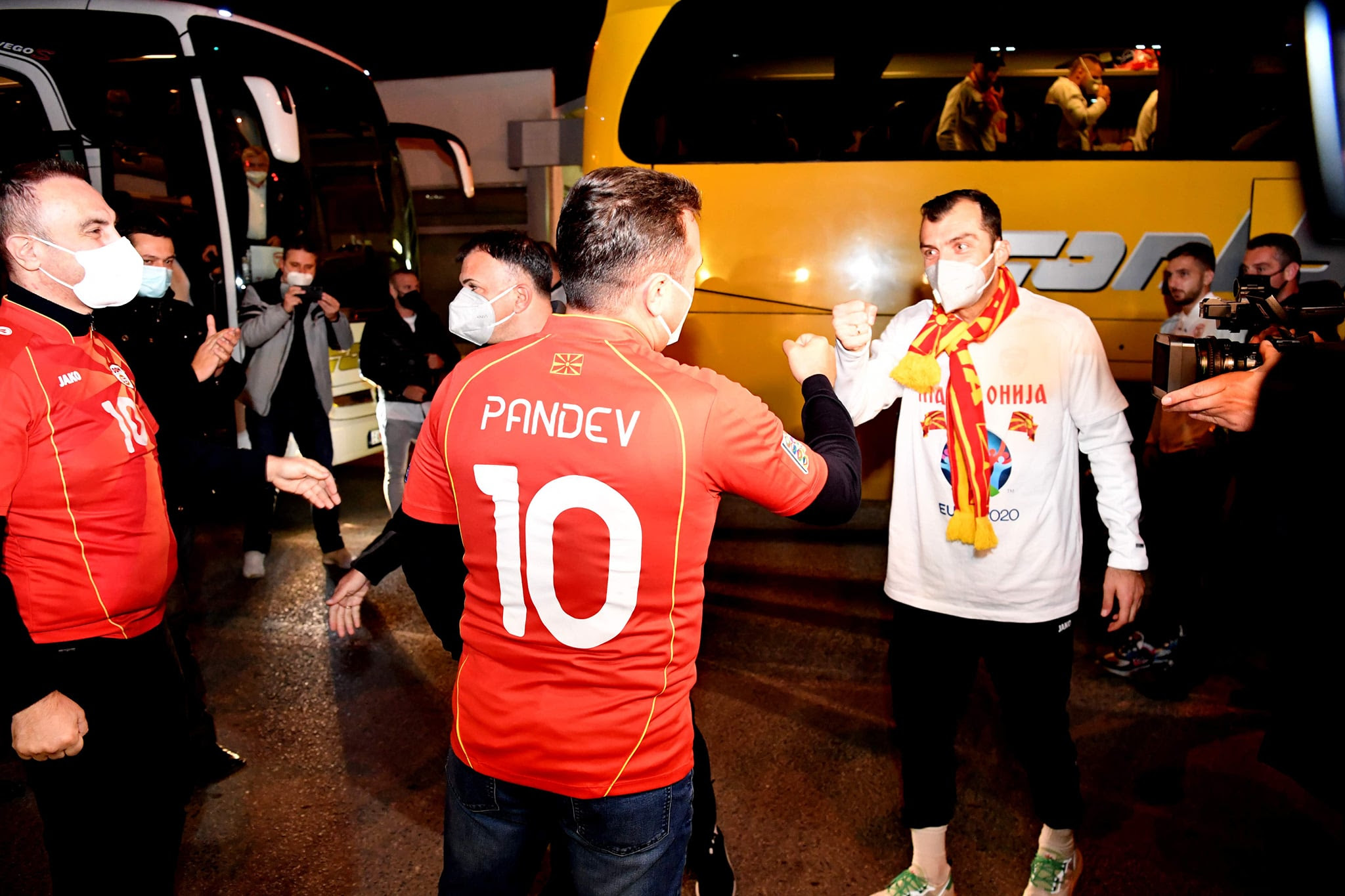 "It is a great joy that flooded the whole country. This joy came from the heroes of Macedonian football who left their hearts on the field in Tbilisi and brought a victory that the history of North Macedonia does not remember until now, with which the national football team of North Macedonia will participate in the European Football Championship. All over the country, all the citizens of North Macedonia share the joy of the success of the national football team.
A goal for everyone, a victory for everyone. This is what happens when the Macedonians, the Albanians, the Turks play together with the same jerseys, with the same flag for the common homeland. "This shows that only together can we be one for all, and all for one", Zaev said at his meeting with the players.
He went on to say that they came with Grubi to welcome them and share the joy and honor, but also to tell them that, on behalf of the government and the citizens, all members of the national football team will receive €10,000 each as a bonus.
"This is a success that deserves a lot of celebration, but I have to call on you to do the same and call on us at this time to respect the COVID-19 safeguard measures that prohibit gatherings. Congratulations once again. We wish them success and health! Long live the football of North Macedonia!", said Prime Minister Zoran Zaev.
Thanking for the reception in the early morning hours, the captain of the national team Goran Pandev stressed that he believed in his team from the beginning and that this is a great joy.
"I am experiencing the European Championship at the age of 38 and this is my greatest joy. I know we have come a long way to reach the European Championship, but I believed in these guys from the beginning, the kids really deserved it and in the end we players are finally enjoy the European Championship. Our dream has come true and we still have not realised what we have done and what a great success it is", Pandev said./ibna