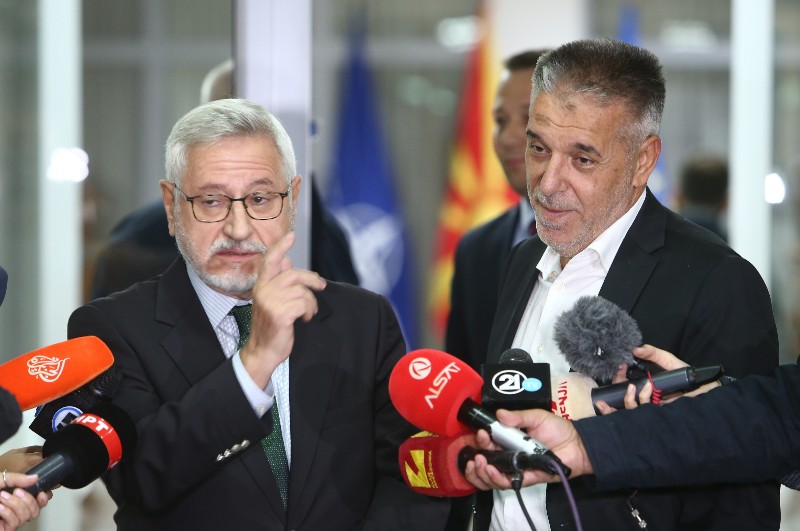 The interview of the Prime Minister of North Macedonia Zoran Zaev for the Bulgarian news agency BGNES provoked strong reactions among the historians who are members of the North Macedonia-Bulgaria historical committee. Several members from the North Macedonia's side of the commission condemned Zaev's views and distanced themselves from them. According to information from Deutsche Welle, at least three members of the Commission are disconnected from what was said in the interview of the Prime Minister of North Macedonia.
The position of the historians of North Macedonia is that "they oppose statements that contain elements of historical revisionism that undermine the basic foundations of Europe".
The first to react was historian Ljubica Spaskovska, who on her Facebook profile called on politicians not to comment on issues they do not understand. Later, historian Ognen Vangelov agreed with her.
"As a member of North Macedonia in the Commission, I personally distance myself and condemn the recent statements of the Prime Minister and urge politicians to refrain from allegations and comments with which they are unfamiliar and do not belong to their field of knowledge and expertise", said historian Spaskovska. For her, the assessment of whether the Bulgarians were (not) residents of North Macedonia in World War II is highly controversial.
"Throughout Western historiography and in the field of public history, the term occupation is generally accepted and the peace agreement signed with the Allies, including North Macedonia as part of Yugoslavia in 1947, says a lot about Bulgaria's role in the Second World War", Spaskovska noted./ibna