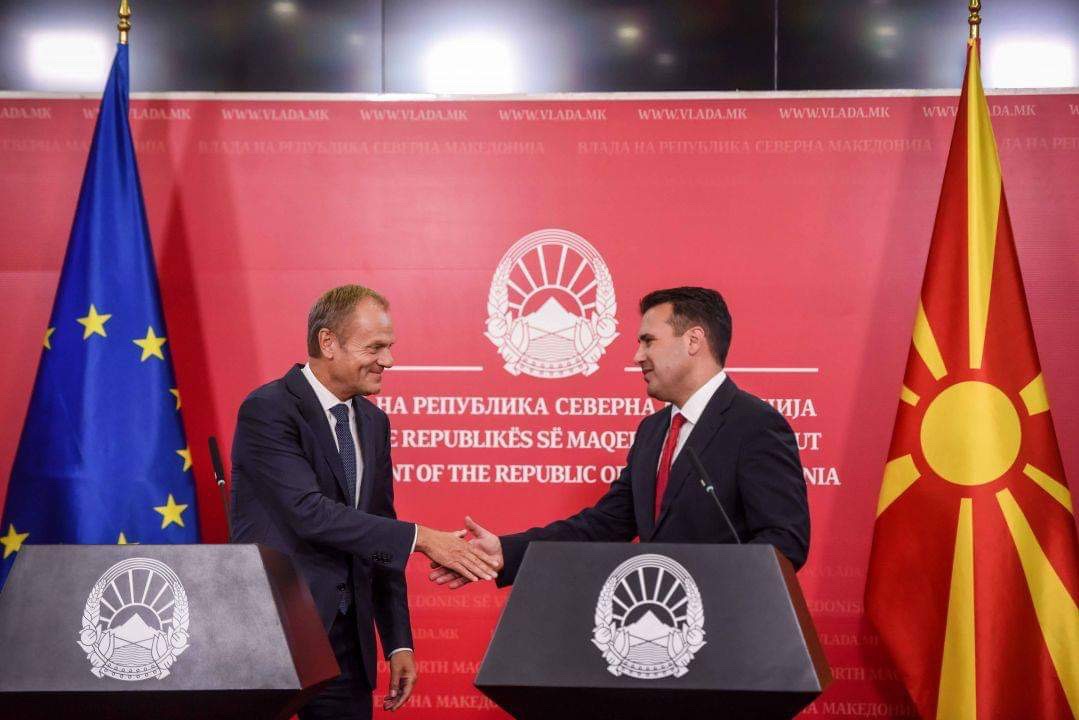 "Your country has done everything. That is why I came to Northern Macedonia. From Skopje I would like to invite European Union leaders to do their part, as North Macedonia has done its part. This call was made by President of European Council Donald Tusk during today's visit to Skopje and after meeting with Prime Minister Zoran Zaev.
He said there is no doubt in Brussels about political commitment to the rule of law and fighting corruption. Tusk underlined that he is aware that the government of Prime Minister Zoran Zaev is firm and consistent in the rule of law and in fighting corruption, as well as in continuing the work of the Special Public Prosecutor's Office.
Prime Minister Zaev said he has informed Tusk about the institutions' commitment to finding a solution to the Public Prosecutor's law and other priorities.
"Following ten positive recommendations from the EC, our expectations and ambitions are for the EU Council on October 15 and the European Council on October 17 and 18 to adopt the decision to start accession negotiations without further delays", Zaev said.
During his stay in Skopje, Tusk also met with President Stevo Pendarovski./ibna