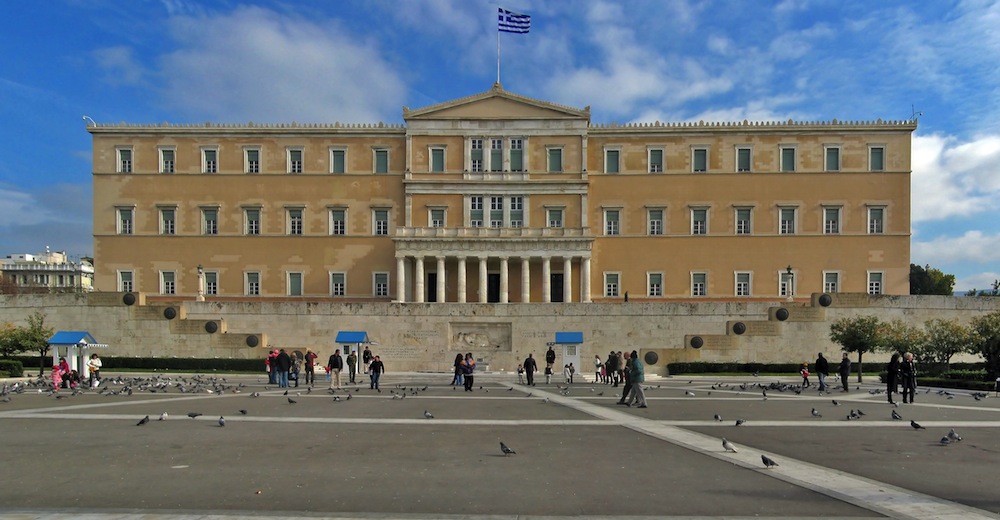 There have been no public statements, no condemnation, no support from Athens after Bulgaria's veto on the negotiating framework for North Macedonia. Greek officials have decided to remain silent for a variety of reasons. When the now-ruling New Democracy was serving as the main opposition, it would vehemently oppose the Prespa Agreement signed between left-wing Prime Minister Alexis Tsipras and Zoran Zaev. When Kyriakos Mitsotakis ascended as Prime Minister, he heralded on behalf of the government that he would implement the Prespa Agreement.
But what is happening? The memoranda of understanding between North Macedonia and Greece, components of the Prespa Agreement, have yet to be approved by the Greek Parliament, with the Greek government not appearing to be in a particular rush. On the contrary, it seems they are trying to slow down the process.
In September, Greek media reported that New Democracy could not find one rapporteur who would speak positively about the Prespa Agreement in the three memoranda to be adopted by the Greek parliament. It seems that no one on the right wing wants to be the "victim", which could translate to high political cost. And that seems to fit New Democracy. Especially now, after the Bulgarian veto in which, together with North Macedonia, Albania, another neighbor of Greece with whom relations are rather rocky, has joined the party.
When US Secretary of State Mike Pompeo was in Athens in late September, the Greek authorities conveyed a confused message as to whether the Prespa Agreement was historic or not. The initial US-Greek joint statement cited the Prespa Agreement as "historic". The statement was published immediately by the Greek Ministry of Foreign Affairs in English, but not the Greek text. The English text was then edited to remove the phrase "historic" from the Prespa Agreement, leaving only the following sentence: "They emphasized Greece's efforts to this end, noting the continuing importance of the Prespa Agreement and the subsequent accession of Northern Macedonia in NATO, emphasizing the importance of its consistent implementation in good faith".
Neither side provided any explanation for this change. /ibna