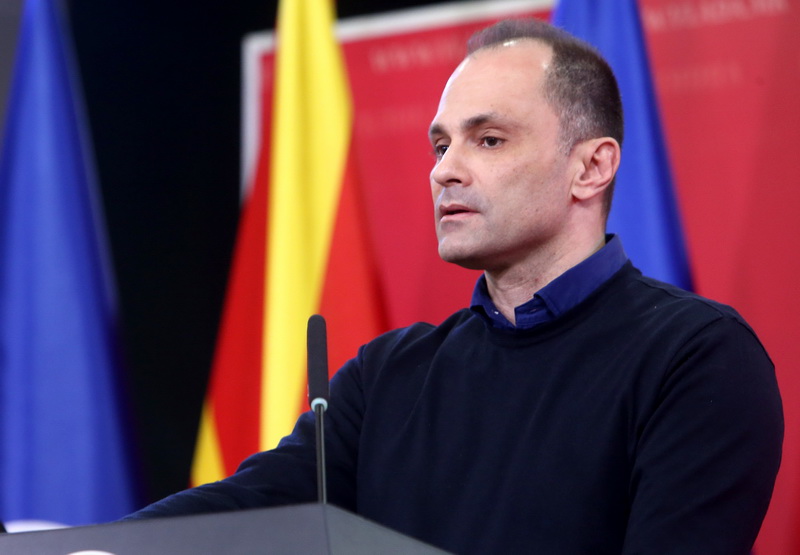 Health Minister Venko Filipce announced tonight that the government had accepted a proposal from the Infectious Diseases Commission to reinstate strict curfew measures in some cities and regions across the country. According to the Commission's analysis, in several locations in the country, there is a rapid spread of the virus due to mass non-compliance with the measures in Skopje, Kumanovo-Lipkovo, Tetovo and Stip.
The Commission's proposal was to introduce a traffic ban in Skopje, Stip, Kumanovo with Lipkovo and Tetovo starting tomorrow at 9 p.m. until Monday morning at 5 a.m. (local time).
In all other cities, the curfew will be put in force from tomorrow at 9 p.m. until 5 June at 5 a.m., while on the other days the ban will start at 4 p.m. and will last until the next day at 5 a.m.
Visits to the cemetery for reasons other than funerals are also prohibited.
"And after a hundred press conferences and thousands of appeals, some citizens don't want to accept the reality. Only when we are sick do we realize how dangerous the virus is. Only together can we overcome the crisis in no other way. All measures adopted so far have been excellent and the strategy has yielded results, as evidenced by the municipalities that are quite stable, such as Debar where there is not a single case. We introduced every strategy that was used across the world. Unfortunately, we cannot control people's behaviour. We must not allow the health system to be burdened", Filipce stressed.
At today's meeting, the Infectious Diseases Committee approved a proposal to introduce a traffic ban in Skopje, Stip, Kumanovo with Lipkovo and Tetovo from tomorrow at 21:00 to Monday morning at 05:00.
In addition, the traffic ban will be introduced from tomorrow (June 4) at 9 p.m. until Monday (June 8) until 5 a.m. in Skopje – all the municipalities of Skopje, the Municipality of Kumanovo, the Municipality of Lipkovo, the Municipality of Stip, the Municipality of Tetovo, as well as Bogovinje, Brvenica, Tearce, Zelino and Jegunovce. In all other cities, the traffic ban will remain in force from tomorrow (June 4) at 9 p.m. until the day after tomorrow (June 5) until 5 a.m., while on other days it will start at 4 p.m. and will last until the next day at 5 a.m. /ibna