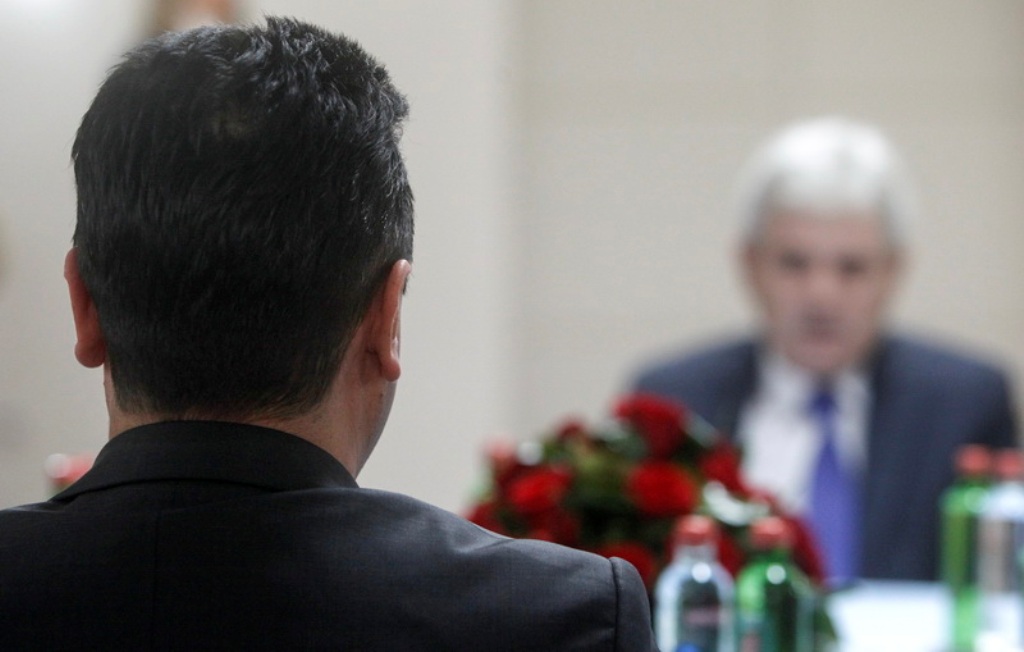 Prime Minister of North Macedonia, Zoran Zaev and leader of the Democratic Union Party (DUI), Ali Ahmeti will hold talks today in an attempt to come up with a consensual presidential candidate, while ruling out the existence of a crisis within the governing coalition following the failure to revoke parliamentary immunity for former parliamentary speaker, Trajko Veljanovski.
"I'm confident that we will make a breakthrough. There's no crisis within the governing coalition", declared leader of DUI, Ali Ahmeti.
Commenting the declarations made by ruling party's officials that the government may function without DUI in it, Ahmeti said that he does not believe that this is the position of this party, while stressing that North Macedonia finds itself in front of many important challenges, therefore there's no need for other crises.
On his part, Prime Minister and chairman of ruling party, SDSM, Zoran Zaev said yesterday that he is confident that the situation created after the failure to remove Veljanovski's immunity will be overcome. Zaev also said that DUI will continue to be part of the governing coalition, because without this party, the government does not have the necessary votes in parliament.
The clash between SDSM and DUI followed the decision of parliamentary speaker, Talat Xhaferi not to introduce the voting for the removal of Veljanovski's immunity in the parliamentary agenda. Veljanovski and four other officials, including former PM Nikola Gruevski, are suspected of their involvement in the violent events taken place in the country's parliament on 27 April 2017. During these events, a crowd of angry protesters stormed into the parliament building and several opposition MPs were physically attacked. /ibna/