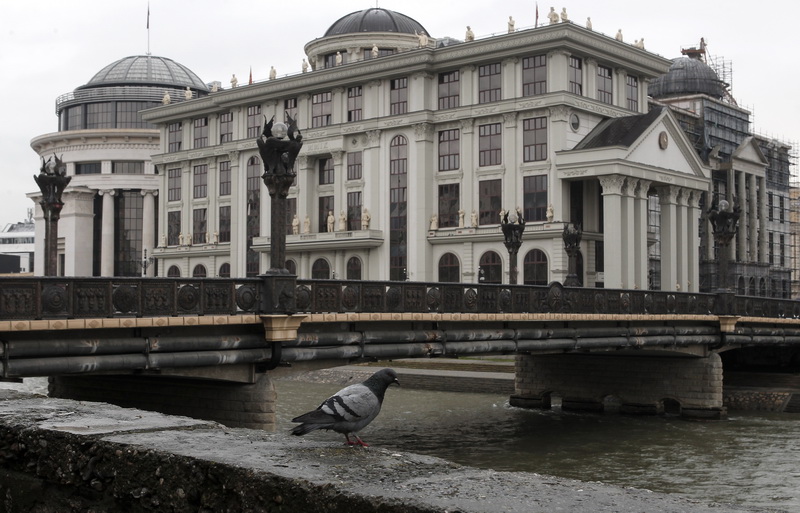 The Ministry of Foreign Affairs of North Macedonia has apologized to the citizens of Serbia, Bosnia and Herzegovina, Montenegro and Croatia for issuing a stamp depicting a map of the fascist "Independent State of Croatia", which includes territories of Serbia, Montenegro and Bosnia and Herzegovina. According to an article in MIA News Agency, the Foreign Ministry spoke of an unintentional design omission and that the appropriate measures had already been taken to withdraw the stamp in question.
In addition, decisions were made to withdraw the stamp and the entire circulation, while as a result the head of the Philatelic Presidency was dismissed and the function of the Council for stamps was stopped.
An apology was also issued by the Post Office of North Macedonia, saying, "We apologize and regret the unintentional mistake and technical omissions in the issuance of the "North Macedonia in the EU" stamps series, which coincides with May 9, Europe Day. Our goal with this stamp was to express our gratitude to the Croatian Presidency of the EU for the assistance and support provided by the Republic of Croatia to our country".
The Foreign Ministry, for its part, categorically rejects any connection to this unfortunate event, expressing its regret for all concerned, the citizens of Serbia, Bosnia-Herzegovina, Montenegro and Croatia.
Regional cooperation and good neighborly relations are the main pillar of the foreign policy of the Republic of North Macedonia and we remain committed to our efforts for even stronger commitment and cooperation with the immediate and wider neighborhood in fulfilling the remaining commitments and reforms in the country's path to European integration, in the interest of all citizens of the region, is noted by the Ministry of Foreign Affairs, according to MIA.
Earlier, the Serbian Foreign Ministry had issued a démarche at the North Macedonian Embassy in Belgrade for the release of the stamp and demanded its immediate withdrawal./ibna