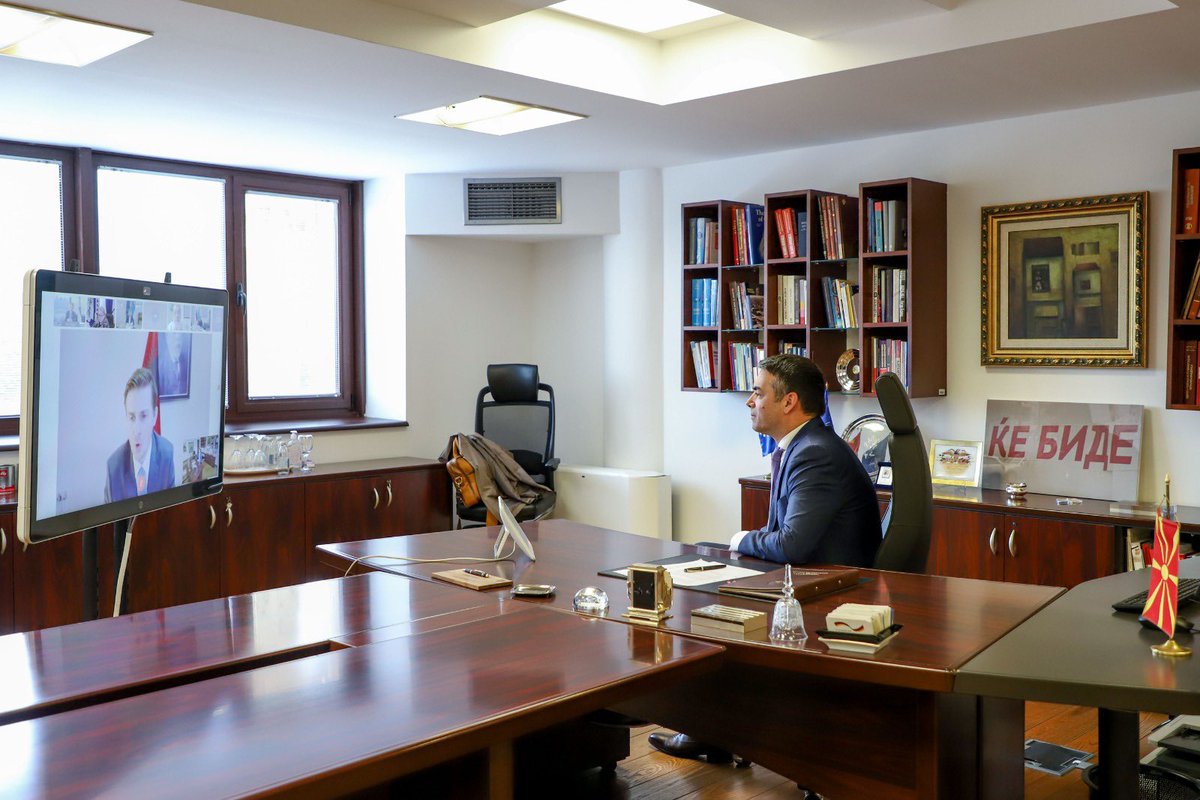 The Minister of Foreign Affairs of North Macedonia Nikola Dimitrov participated for the first time in the teleconference of the Council of the Adriatic-Ionian Initiative and the Ministerial Session of the Strategy for the Adriatic and Ionian region EUSAIR.
The teleconference focused on the need for the necessary measures to be taken through regional solidarity in order to mitigate the effects of the COVID-19 pandemic on health, but also on the socio-economic life of citizens in the member states of the initiative. During the teleconference, the ministers discussed the current and future stages of dealing with the consequences and challenges of the coronavirus pandemic.
For the first time, North Macedonia is taking part in the ministerial meeting, as on April 2, 2020, it officially became the ninth member of the EU strategy for the Adriatic-Ionian region (EUSAIR).
The meeting was chaired by Serbian Foreign Minister Ivica Dacic, as Serbia is the country currently holding the presidency of the initiative. The Minister of Foreign Affairs of the Republic of Slovenia, Dr. Anže Logar presented the program of the Slovenian presidency of AII and EUSAIR, as Slovenia will officially take over on June 1, 2020./ibna