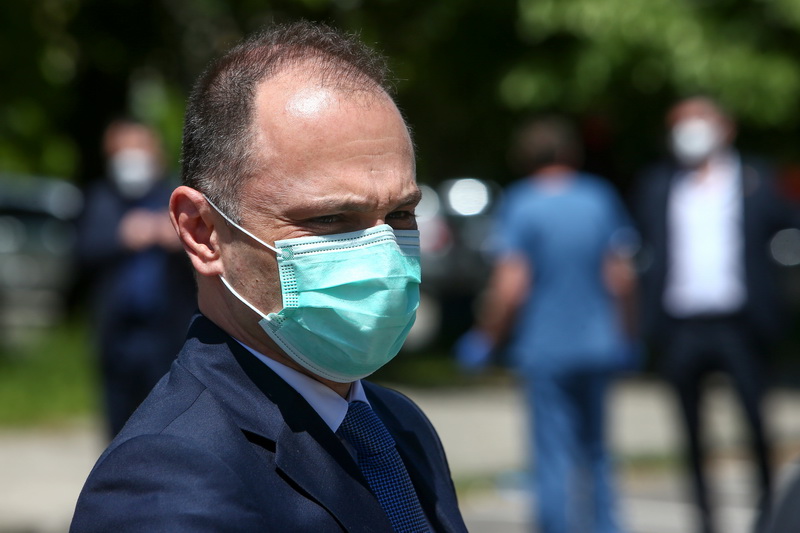 Minister of Health of North Macedonia Venko Filipce met today in Athens with his Greek counterpart Vassilis Kikilias, where they exchanged views on access to treatment and prevention of the spread of coronavirus, as well as on the challenges posed before the two countries during the pandemic, according to the Ministry of Health.
The meeting of the two ministers was held on the occasion of the announcement of the opening of borders across Europe and the region, for which the preparation of harmonized protocols for travel in the region was necessary. Protocols should facilitate and speed up the movement of passengers.
After the meeting, North Macedonian Minister Filipce said the conversation took place amidst an extremely positive atmosphere where both men agreed that it was necessary to ensure a rapid flow to the border, which becomes extremely busy during the summer, and to provide easy access to health services for citizens if they become infected with the coronavirus during their stay in Greece and North Macedonia.
"Next week, the two countries will prepare draft protocols, which will then be harmonized and signed. What is more, these protocols will be discussed with other neighboring countries in order to have common approaches and services in the region that will significantly facilitate the movement of citizens", the ministry stated.
Minister Filipce announced that a new meeting should be held next Tuesday in cooperation with the Ministries of Foreign Affairs of North Macedonia and Greece, where the terms and rules of movement will be further determined. /ibna