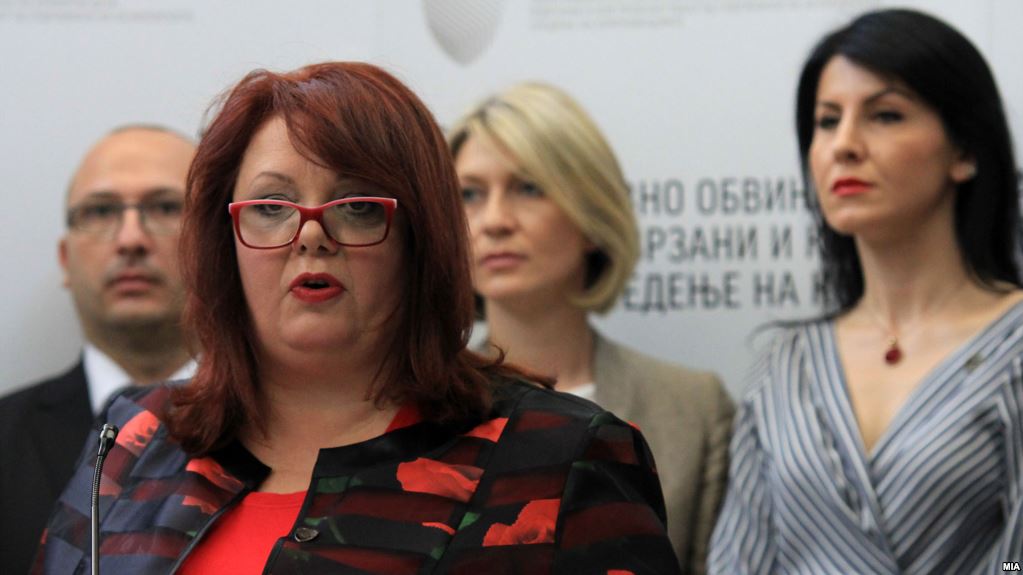 The future of the Special Prosecutor's Office in North Macedonia is still to be decided. The country's justice minister, Renata Deskoska says that the opposition is not accepting the proposed bill.
"Article 105 acts as a hurdle. This article should enable the prosecution of cases which have turned into criminal cases", Deskoska said.
The opposition has demanded more debates on this, while a new meeting has been scheduled to take place today between working groups.
VMRO-DPMNE insists that the Special Prosecutor's Office become part of the General Prosecutor's Office. The leader of this party has demanded from the head of this institution to support the opposition's proposal.
Justice minister Deskoska says that the government wants this institution to act as an independent institution.
The head of the Special Prosecutor's Office, Katica Janeva declared that she will respect any legal decision that will be agreed by the sides.
The international community has often requested for the sides to come to an agreement and allow the Special Prosecutor's Office to continue with the investigations and to prosecute new cases.
The agreement concerning the Special Prosecutor's Office is one of the conditions that the country must deliver to be able to obtain a positive progress report from the European Commission. The Special Prosecutor's Office was established in 2015 as part of a political accord which aimed at investigating the so called wiretapping scandal that shed light on many illicit activities involving officials from the former government led by the then Prime Minister Nikola Gruevski. /IBNA/