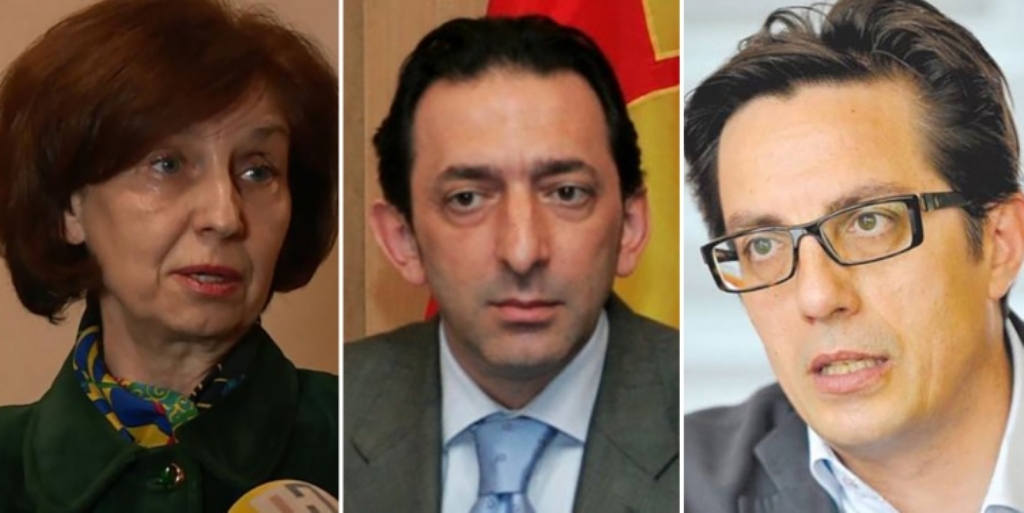 The candidates who will run for the April 21 presidential elections have now been confirmed. They're Stevo Pendarovski, proposed by ruling party SDSM; Gordana Siljanovska-Davkova proposed by the largest opposition party, VMRO-DPMNE and the independent candidate, Blerim Reka, who has the backing of the Albanian opposition.
The three candidates have launched their first messages focusing on ethnic issues and foreign policy.
Presidential candidate Pendarovski says that the president's responsibility is a big one, while pledging that if elected, he will represent all citizens, regardless of their ethnicity.
"For me, we need to show that living in a multi-ethnic state is possible and that we can all be united. Our big goal is to be integrated in Euro-Atlantic structures, we need to improve our legislation and our political representatives should go beyond ethnic divisions", Pendarovski said.
VMRO-DPMNE's candidate, Gordana Siljanovska said that she will focus her campaign on the issue of the name. Once again, she declared that it's unacceptable that the country has changed its name.
"We have no right to tell another country how to name itself, because the right of self determination is an international right which must be respected by everyone", she said
Candidate Blerim Reka has also explained his reasons to run for president.
"First of all, without an Albanian candidate, this multi-ethnic society is risking to slip into a multi-ethnic state and secondly, political intervention is needed in order to change the situation", professor Reka said. /ibna/