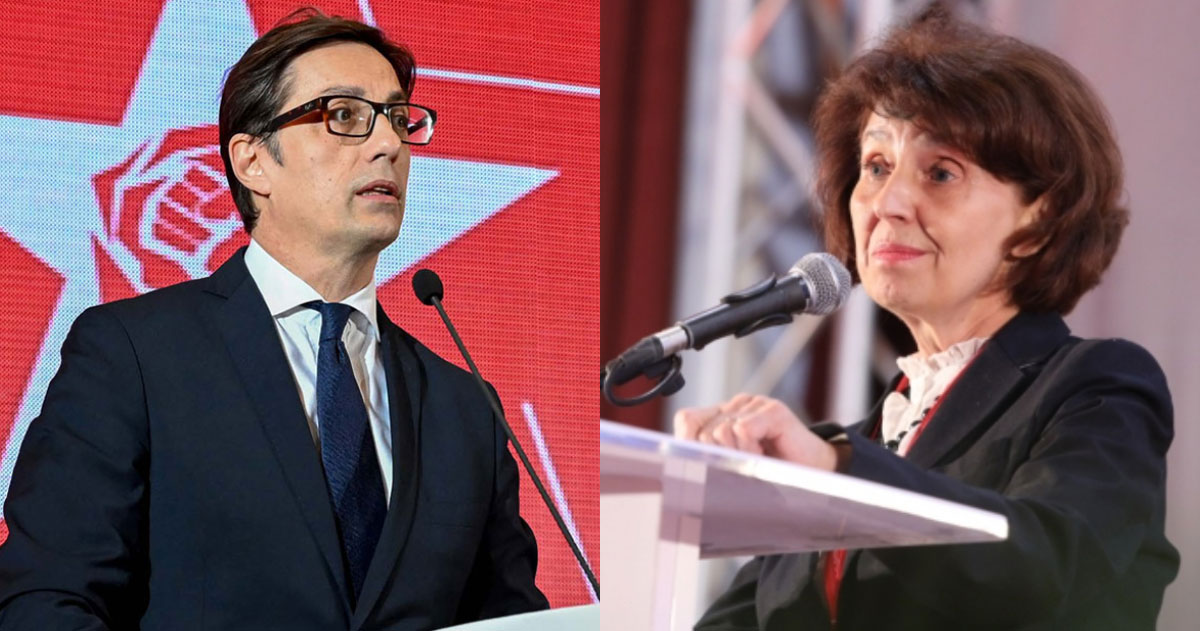 Election campaign for the second round of presidential elections continues in North Macedonia, as rhetoric between the two candidates has heated up.
Social democrat candidate Stevo Pendarovski has asked people's votes in order not to allow former strongman Nikola Gruevski's regime to be reinstated in the country.
"People should vote for me to make sure Gruevski's regime is not reinstated and for North Macedonia to advance toward European Union and NATO", Pendarovski said. Meanwhile, the governing coalition candidate has also called on Albanian voters to vote for him in the second round of the presidential elections which will take place on May 5.
VMRO-DPMNE's candidate, Gordana Siljanovska-Davkova says that she will guarantee a fair state for everyone. She has also launched criticism against current government, saying that the country also needs early general elections.
"People feel disappointed about those who govern today, because they often serve their personal interests instead of people's interests. I can assure you that citizens will always be my priority", Siljanovska-Davkova said.
The two candidates are focused on attracting as many Albanian voters as possible. The Albanian candidate, Blerim Reka, who could not progress any further than the first round, took around 80 thousand votes. However, he has declared that he doesn't support any of the candidates and that people are free to choose.
The country is expected to hold the second round of elections on May 5 and in order for these elections to be valid, there should be a minimum turnout of 40%. /ibna/